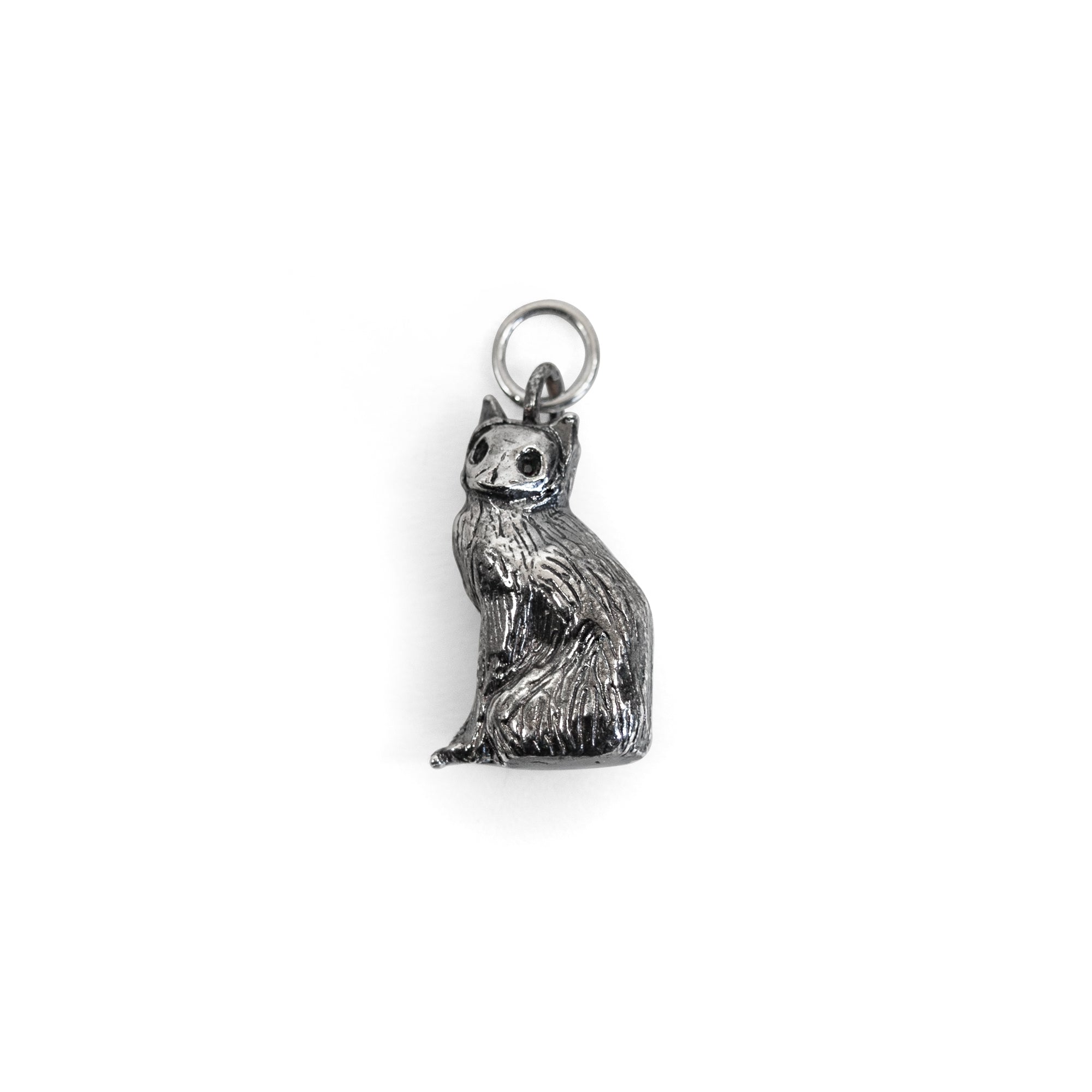 Close to my black heart and always in my thoughts.
The skelecat charm was carved in wax and cast in 925 Sterling Silver.
Charm: 27mm x 9mm
Made in the UK 
Candice Tripp's jewellery is made by hand in 925 Sterling Silver in the UK.
Over time silver can tarnish. Some chemicals and conditions can accelerate this. We recommend that you do not swim or go in thermal baths in your jewellery.
A non-abrasive silver polishing cloth will banish any dullness from your jewellery.
To avoid scratches, store your jewellery separately in their boxes.