Gold Vermeil + Lapis Boob Earrings
.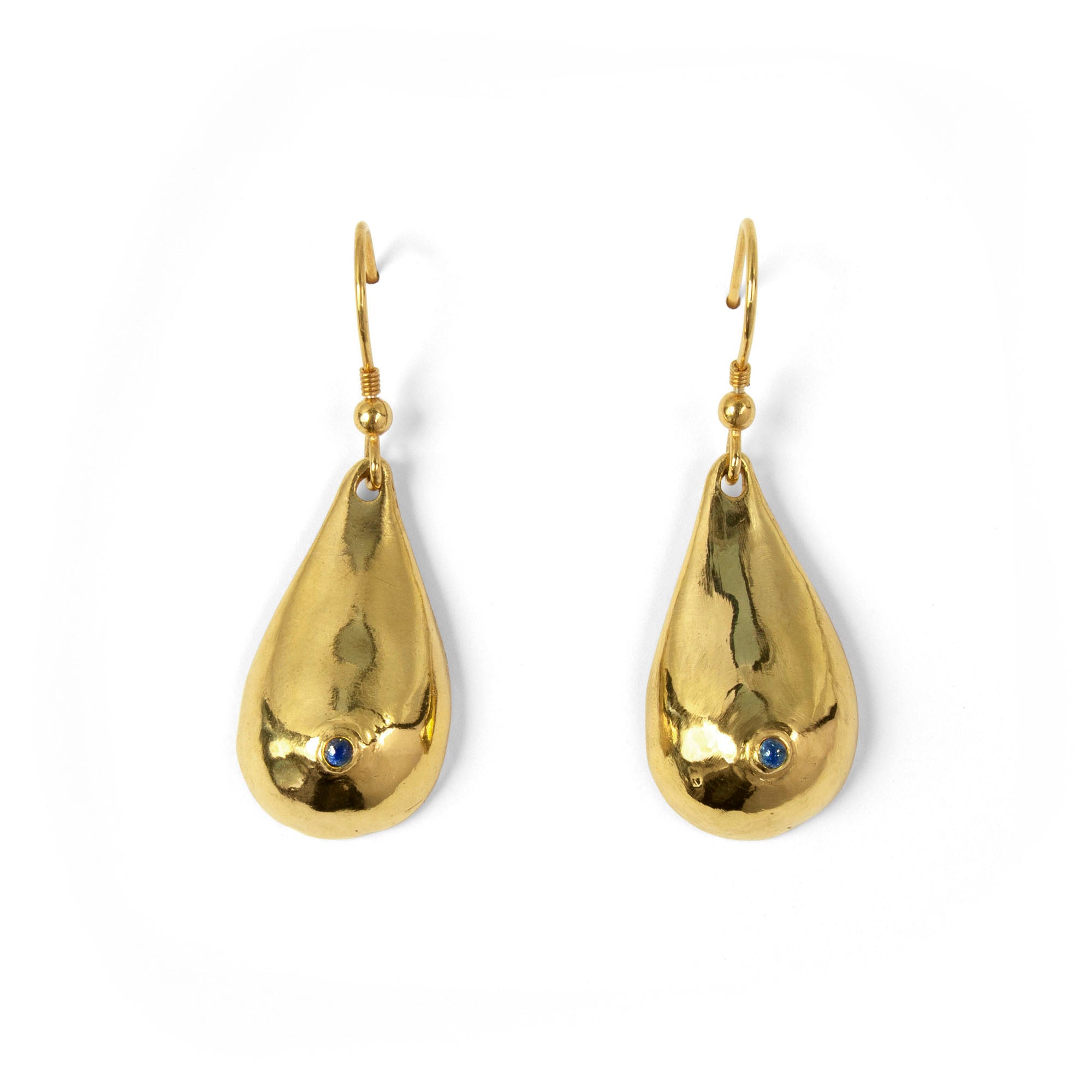 You know what? I'm only including the genesis of this idea because I can't believe it's true. I was a bit drunk in the Amazon jungle and snorted with with laughter over the idea of "having a couple of hollow tits to dangling from your ears". What I mean is I still can't believe I ever got that far from home and am still thrilled about it.

I was tired and a bit dehydrated and I got really excited about the idea of gemstone nipples.
These were carved in wax, cast in 925 Sterling Silver and set with lapis lazuli nipples, by me, here in the UK.
22k gold plated sterling silver
Breast: 25mm 
Also available in silver with ruby nipples

Care
Candice Tripp's jewellery is made by hand in 925 Sterling Silver in the UK.

To avoid scratches, store your jewellery separately in their boxes.
All gold plated jewellery is 925 Sterling Silver plated in 3 microns of gold.
Over time gold plating will wear depending on how much it is worn. Avoid exposing your gold plated jewellery to perfumes and cosmetics as well as wearing your jewellery in the shower or in bed. Friction from bed sheets and cleaning can wear down the plate.

For a small cost you can return your item to Candice to have it re-plated.