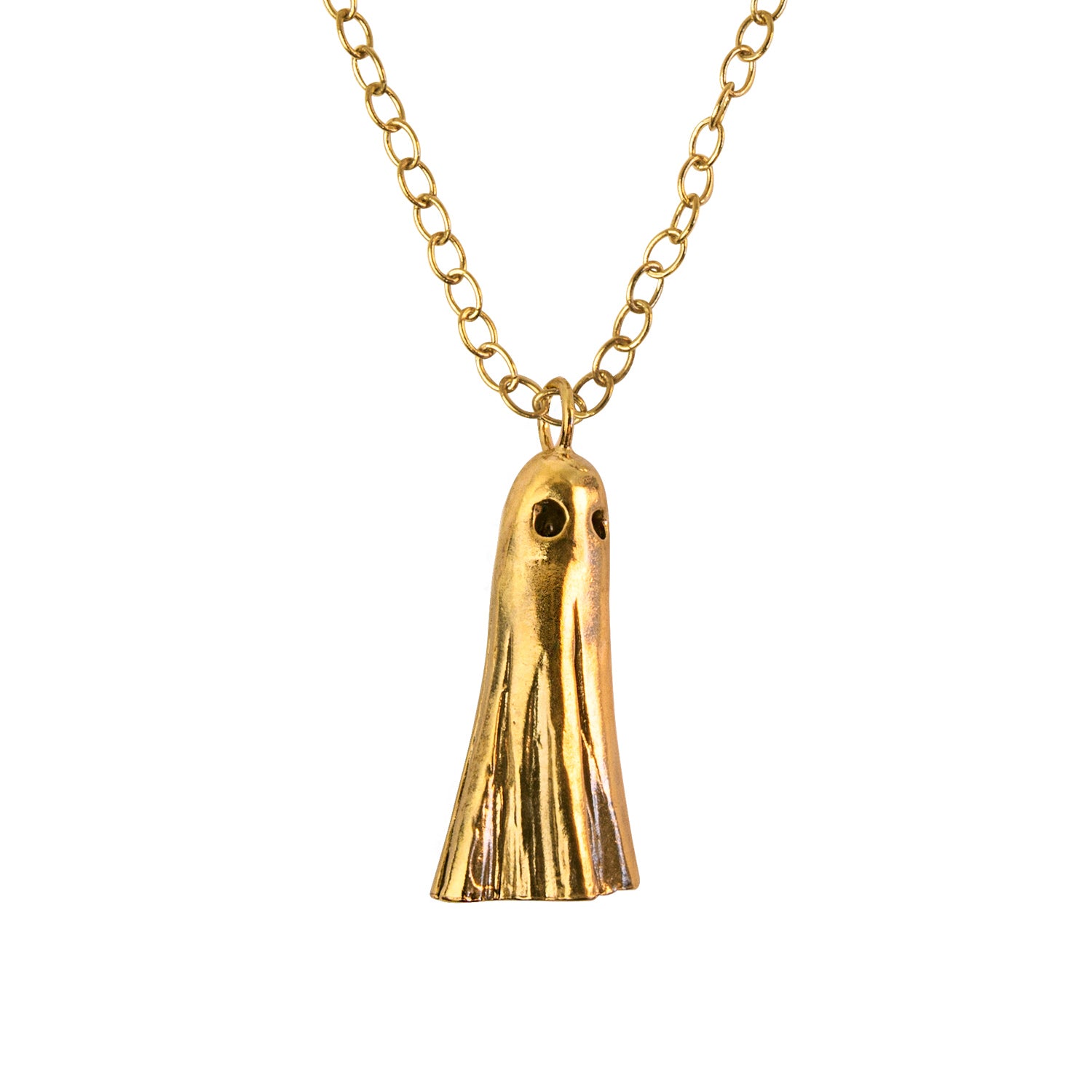 Attach meaning of your choice to Ook Le Spook, whose gormless void of a face is poised to receive the weight of what or whomever it is you hitch to the spirit world.
Or you know, just remember that your time on earth is finite and we're all going to die. With that in mind, Ook makes a great gift for literally any breathing soul irrespective of how much you like them.
Ook was sculpted in wax, cast in 925 Sterling Silver and plated in 22k gold
Length of chain: 45cm
Charm: 26mm x 10mm
Care
Candice Tripp's jewellery is made by hand in 925 Sterling Silver in the UK.

To avoid scratches, store your jewellery separately in their boxes.
All gold plated jewellery is 925 Sterling Silver plated in 3 microns of gold.
Over time gold plating will wear depending on how much it is worn. Avoid exposing your gold plated jewellery to perfumes and cosmetics as well as wearing your jewellery in the shower or in bed. Friction from bed sheets and cleaning can wear down the plate.

For a small cost you can return your item to Candice to have it re-plated.