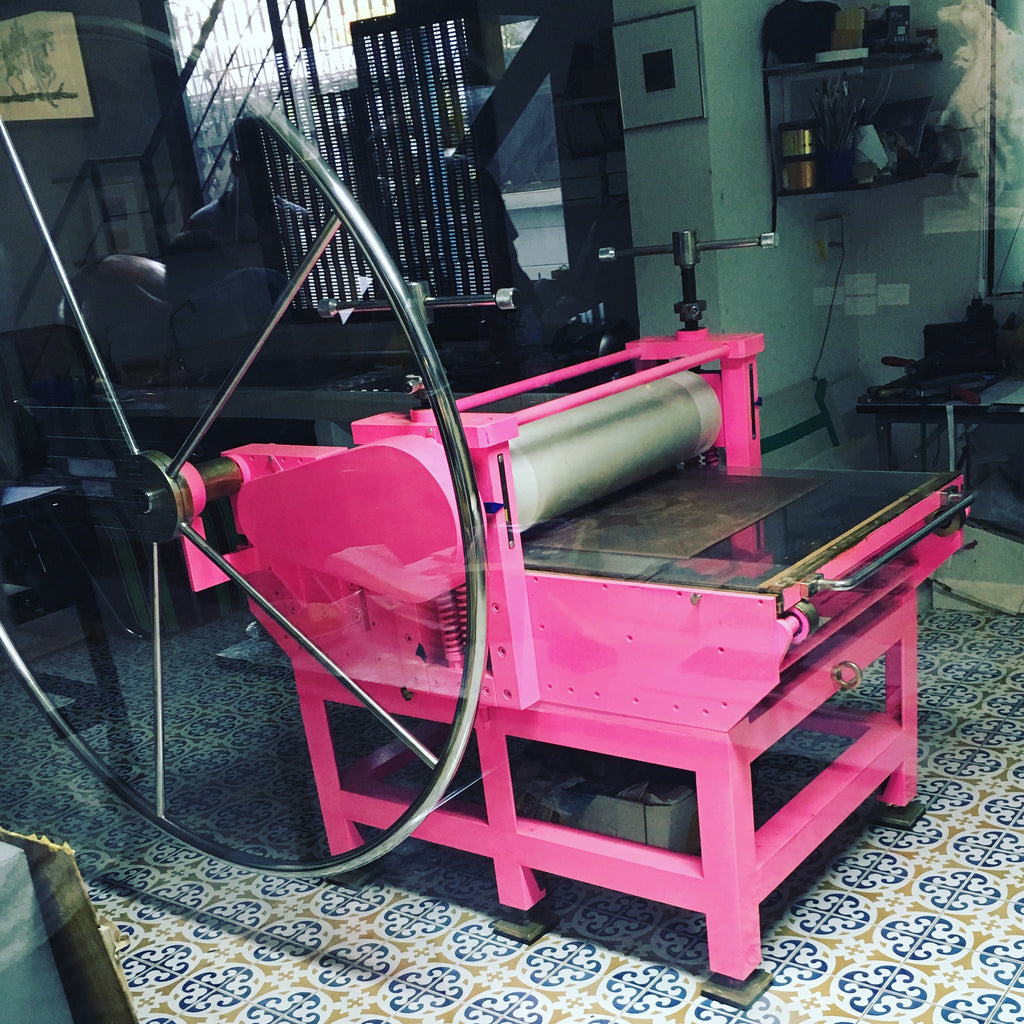 ~ ~ Back in the days of yore, February we called it, before the Long Weekend that is March, I visited Beejoir in Bangkok with a view to making some art with Souled Out Studios.
I met up with him last year, had a look at his rad home and rooftop studio and swiftly re-evaluated my life. I mean, do I like being cold? Why am I cold? I had to travel all the way to Bangkok to talk to a person's face about art and galleries and buyers. You know, in a way that we were laughing and it wasn't all worrying about saying the wrong thing. There's no judgment when you're sitting next to a dead snake in a jar while you messily cleave coconut flesh out the shell with your bare hands. At least, I hope not. How come I live all the way over here anyway? It's wet and there aren't any palm trees.
We decided it would be a good idea to work together. I like Beejoir and I'm boring, so it means he wouldn't even have to babysit me that much.
I'd barely been home a minute before I was planning to head back.
When we finally met up, the plans to work on casting a Sally doll in bronze had started to accommodate etchings. Really small etchings on tiny plates with great, big, wide borders.
I was taken to Kalwit Studio and Gallery, introduced to Wal (and his coy mad genius topless dad) and was sent on holiday with a small parcel of copper plates to play with.
Things were off to a great start