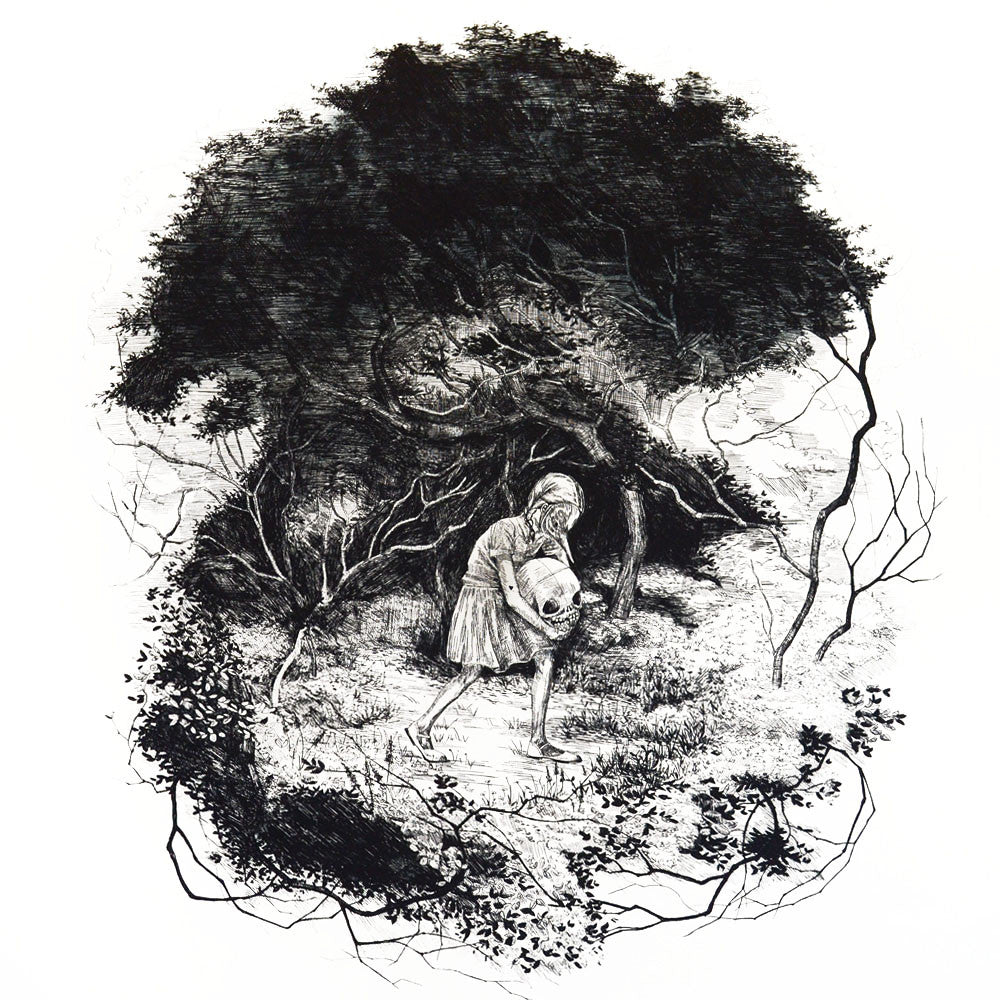 My first etching goes on sale tomorrow!
"I'm Coming Back Tomorrow To Look For More"
limited edition of 25
64.5cm x 70cm (inc border)
Somerset radiant white velvet 330gsm
£250
Available Feb 5th from Black Rat Projects 11am GMT
I'm very pleased to say that I'll have a new painting (above) in '20 Years Under The Influence of Juxtapoz' at the Los Angeles Municipal Art Gallery. The group show, which has been guest curated by Gary Pressman and Andrew Hosner, opens Feb 22.
Their Apparent Sense of Purpose Caused in Her an Uncharacteristic Moment of Restraint
30" x 30"
oil and ink on canvas