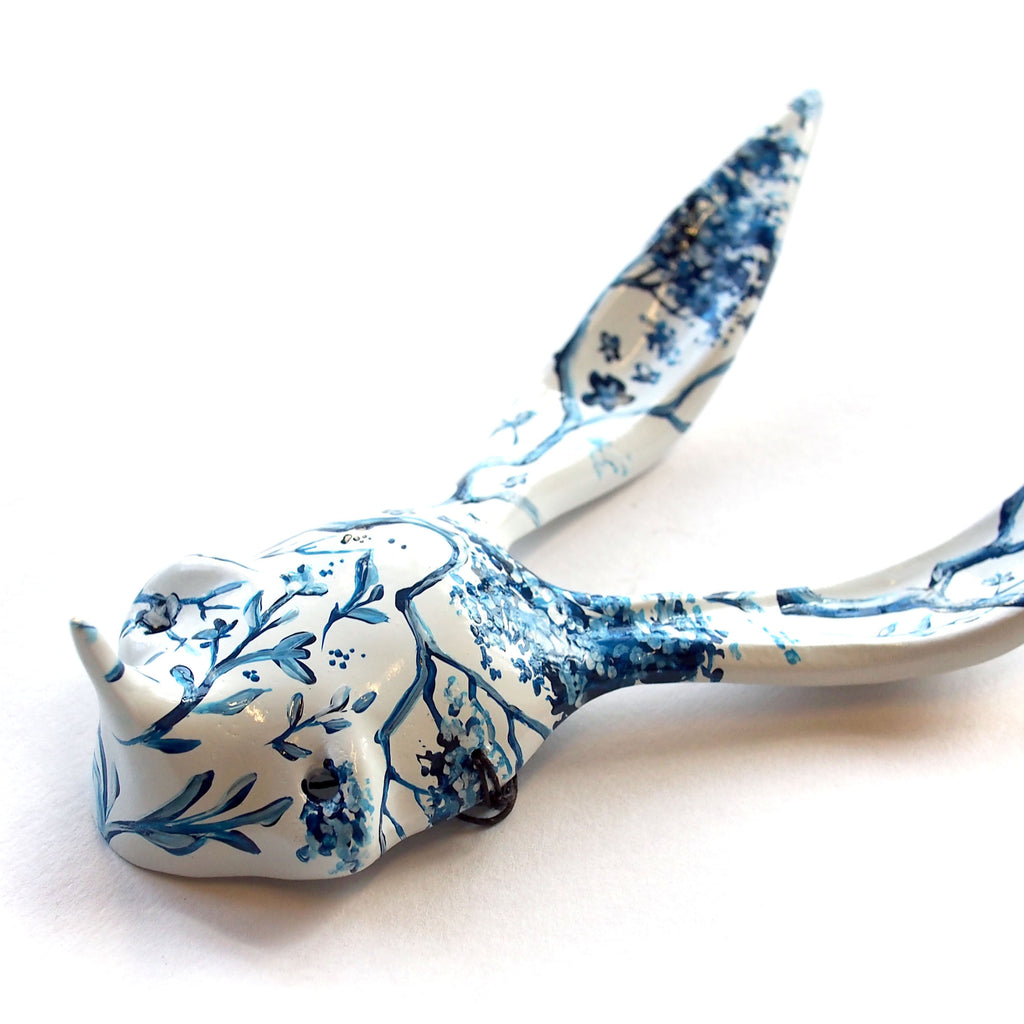 These were a HUGE amount of fun to work on and I'm delighted to finally release them.
We had scarcely started talking about casting brass masks before I asked if I could try my hand at painting them.
These days I divide my evenings between populating a new website and trawling ebay from the bath tub looking for old trinket boxes to display them in. If you stumble upon a glut of old wooden boxes, um, please call me.
While the masks can be hung from their strings, bare, on a wall, these are presented as self contained pieces that can exist happily outside a traditional frame.
Masks will be sent with signed COAs
On sale today at 4pm GMT