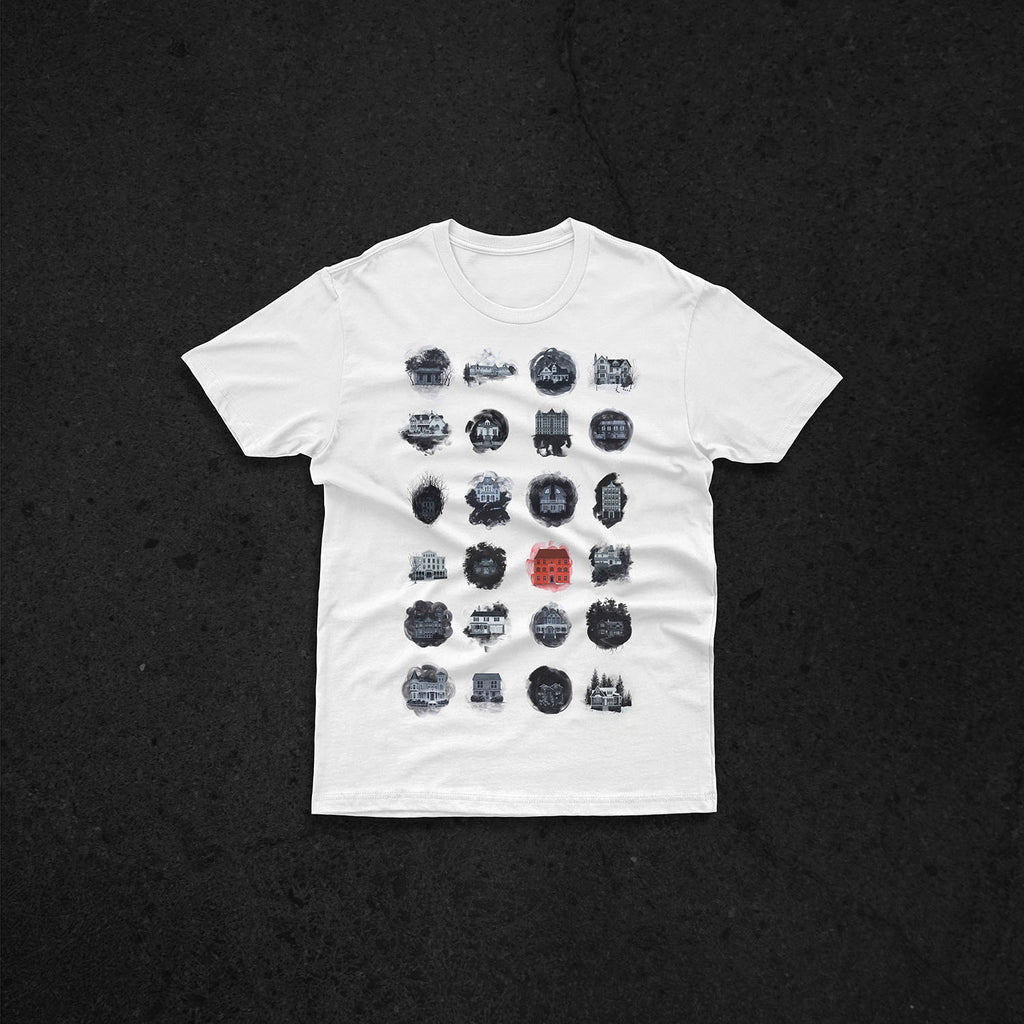 Available now! Order by November 3rd.
Featuring 24 iconic Houses of Horror, including The Black Bram,
the Timberline Lodge and the Tanz Dance Academy.
Featuring houses from: The Evil Dead, The Shining, Texas Chainsaw Massacre, Black Christmas, Scream, Carrie, Rosemary's Baby, The Exorcist, The Blair Witch, Psycho, Amityville Horror, Rec, The Innkeepers, Hausu, Suspiria, Salem's Lot, The Orphanage, It Follows, The House of the Devil, Hansel and Gretel, Stephen King's house, Halloween, Trick R Treat and Misery.
Printed on Continental cotton unisex t-shirts.
Sizes: S - 2XL

Shipping: - UK shipping: £3.00 - Europe: £5.00 - US £6.50 - ROW £7
£18.50