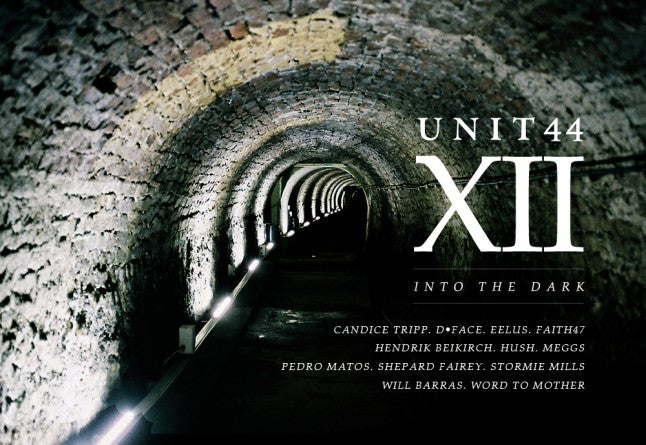 In Danny Hughes' own words this group show will be Unit-44's most ambitious undertaking; 12 artist exhibiting work in the Victoria Tunnel, which runs from Ouseburn to the town moor.
The event opens on June 12th and will run for a very limited time given the nature of the space, so getting a ticket in advance will be essential (and free, of course).
Booking opens on June 1st, so watch the Into The Dark facebook page for updates. Groups of twelve will be escorted Into The Dark for 30 minutes each.
"On the 12th June 2013 Newcastle's Victoria Tunnel will house an art exhibition for the very first time since its birth in 1842, Into The Dark. The tunnel, previously used to transport cargo from one end of the industrial city to the other, will take on a new purpose for twelve hours on the 12th June. Into The Dark will showcase twelve international artists from all sides of the globe in arguably one of the most unique settings of the decade"
Participating artists: Shepard Fairey, D*Face, Pedro Matos, Faith 47, Eelus, Meggs, Hendrik Beikirch, Stormie Mills, Will Barras, Word To Mother, Hush and myself.
For more information visit www.unit-44.com