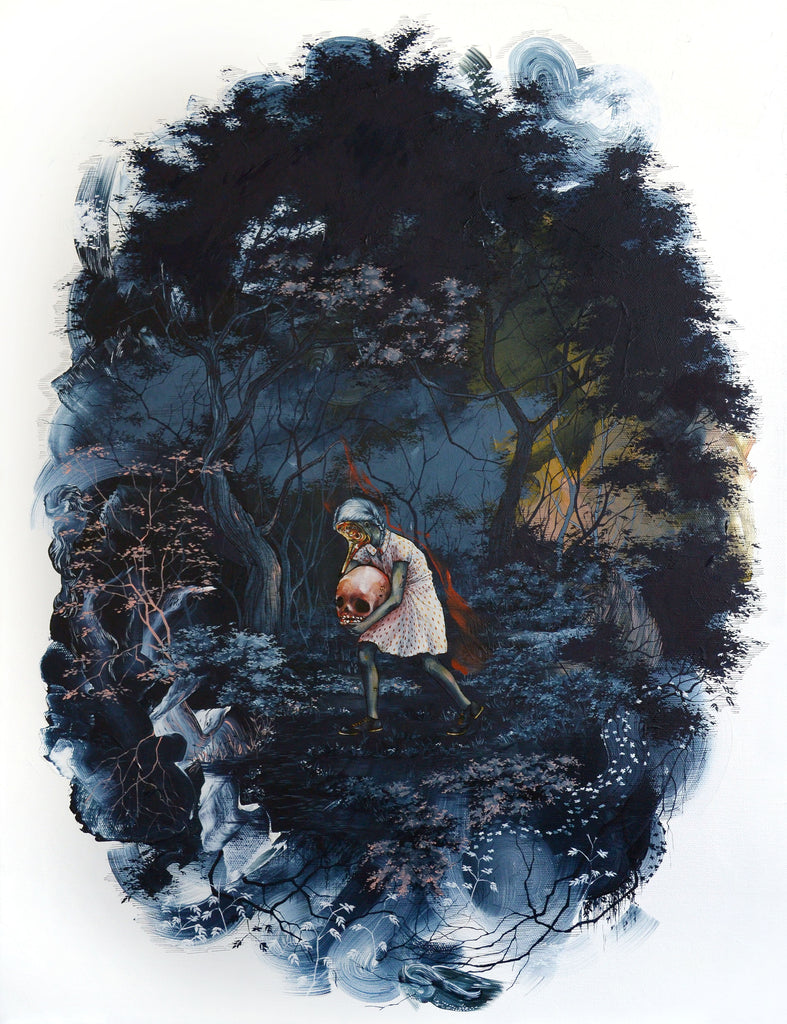 "I'm coming back tomorrow to look for more"
18" x 24"
oil and ink on canvas
info@mkgallery.com
To celebrate the release of The Golden Echo, Kimbra hosted a listening-party-come-exhibition with the Merry Karnowsky Gallery in LA last week.
The two week long show features the work of the 13 artists including Victor Castillo, Travis Louie, Greg Craola, Vonn Sumner, Mercedes Helnwein, Mel Kadel, Timothy Armstrong, devNgosha, Miguel Jiron, Svetlana Shigroff, Jono Brandel and myself.
More about the show and thought behind it on The Cave.
Many thanks to Norman Wonderly for making this happen
Image credit: Claire Vogel