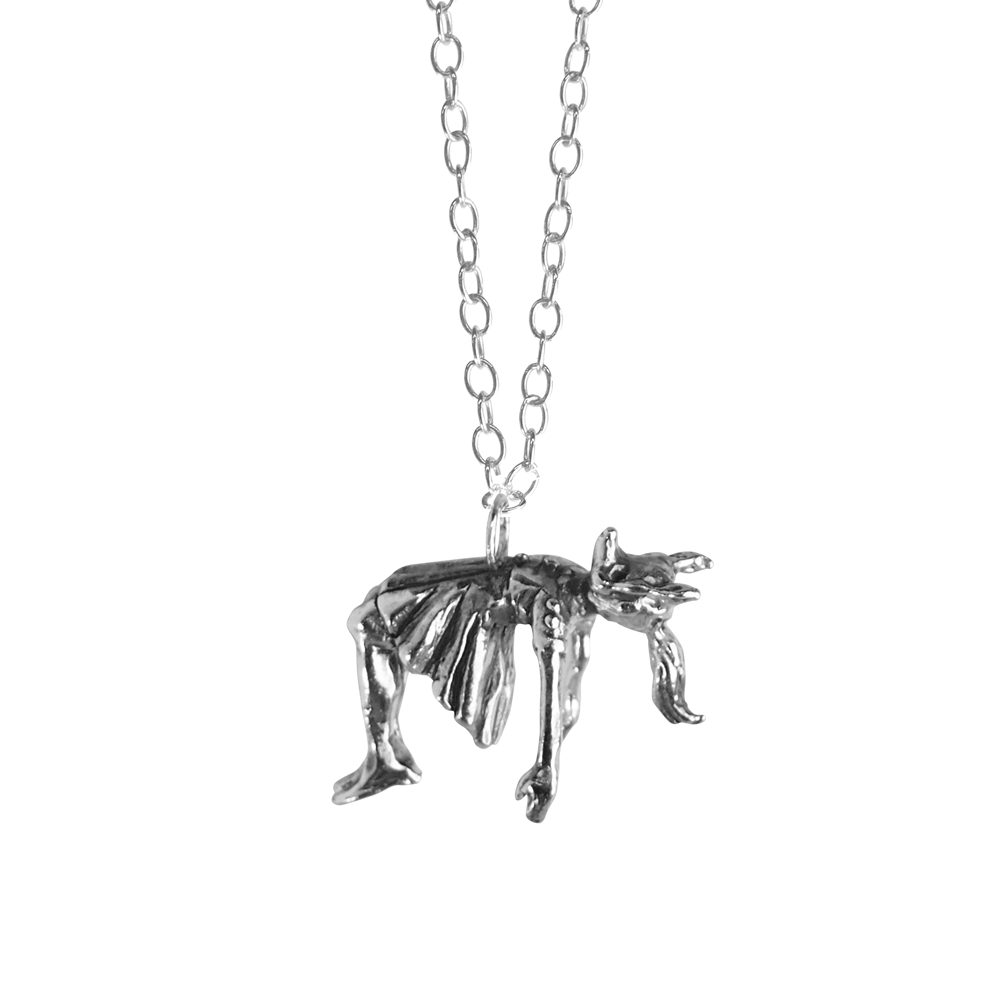 I don't often think to bridge the gap between pre-existing characters from my paintings and jewellery but in the process of digging through the past, I came across the old favourite and it struck me that 'There must be something in the water' would work very well as jewellery.

That is to say, if I could pull it off.

Instagram followers will know that this was hands down the most challenging of any charm that I've carved in wax and I'm delighted with the result;

Encouraging a shape out of a lump of hard wax
In a rare moment of being very sure of what I wanted of the outcome, I made a stencil. I usually freewheel through a design, but I wanted to produce something immediately recognisable to fans of the original painting and I wanted to be clear on the size I was working to right from the outset.

This isn't a charm I felt I could reproduce easily, if at all.
Filing the off the excess material, trying to find my girl
Closer work requires finer tools and in this case a basic scalpel was the most useful in my arsenal
Delicate limbs were removed so I could get closer to the body for shaping and clean-up. I remade these from green Ferris wax; slightly firmer than purple albeit more brittle. It worked well for the detail around the hands and ponytail. Bobby pin for scale.
Back from casting
Lumps of excess casting material files off, oxidised and polished.