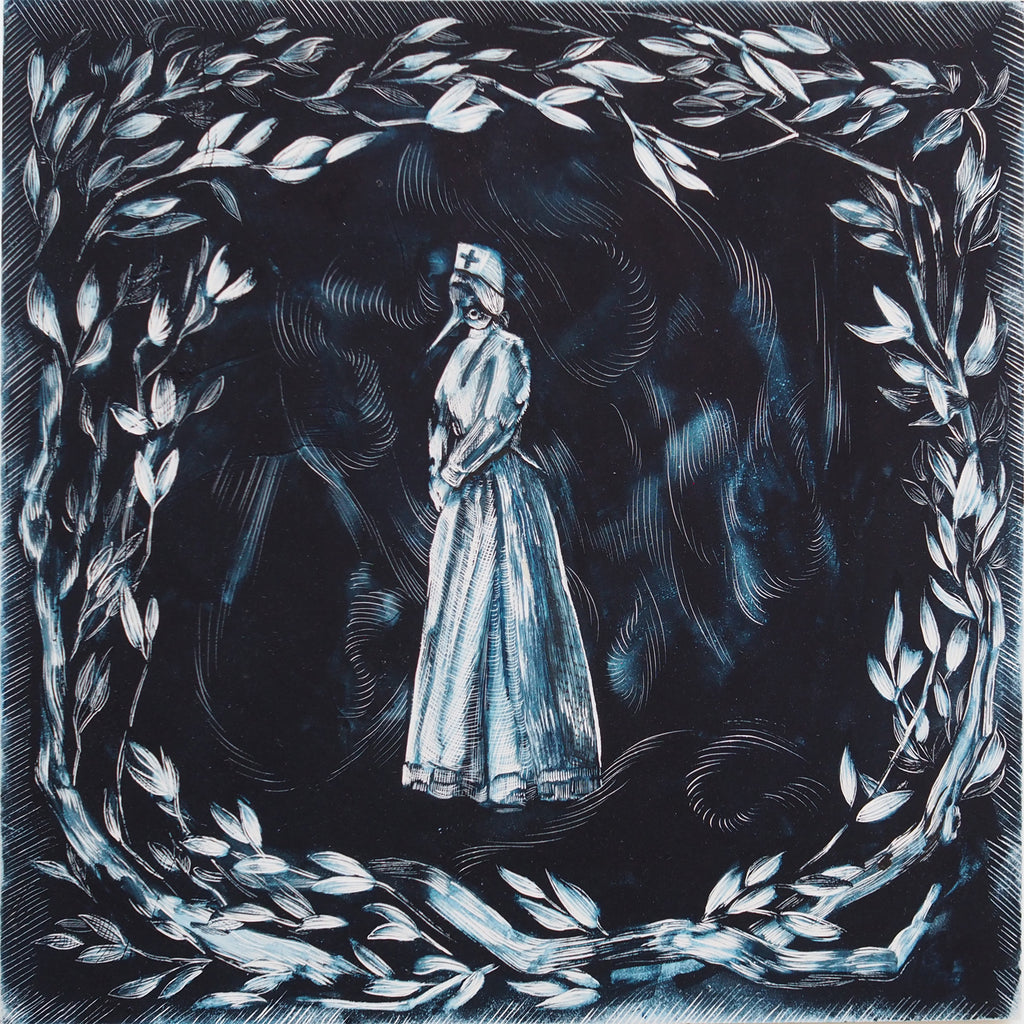 In a drive to raise funds for North East food banks, illustrator and ceramicist Alex Sickling as launched a raffle with prizes donated by UK creatives.
There are a some brilliant prizes in the pot and tickets are only £2!
I've thrown in the painting above; One Minute Silence, gouache on claybord, 6" x 6"
The nitty gritty:
Tickets are £2 and you can enter as many times as you like
Available to UK residents only
The raffle will be drawn on 25th May 2020
Please ensure you write your email address when donating so your entry is valid
Prizes:
Pot Yer Tits Away Luv  - custom boob pot
Bear Cubs

 

- x5 Zine packs

Aliyah Hussain Jewellery - x1 £50 gift card 
Northern Loom

 

- x1 Handwoven wall hanging

Ellie Geary - x1 Collage on paper (19x14cm)
Alice Burford - x1 framed illustration
Dipwood Studio 

- X1 Tote bag, x2 abstract paintings, x1 nude painting.

Pet Portrait Illustration  - x1 A4 Bespoke Pet Portrait Illustration
Laura Sheldon - x1 Medium T'shirt, A3 Print, Illustrated stickers
Amy Dover - x1 Large Screenprint
Wolfgang Paradiso - x2 prints, ceramic pin badge, sew on patch
Start Today Tattoo - £30 tattoo voucher 
Josie Sommer - x2 A4 original gouache paintings and x1 ceramic ornament
Hey Ho Print Co - x1 Print
Moira Frith -  xA5 small watercolour paintings
Claudia Rankin - x1 Yellow Bird ceramic ornament, x1 Moon and Rabbit Caddy, x1 Dog & Clematis Lidded pot.
Alex Sickling - x5 Ceramic dog ornaments
Lucy Sherston - x1 A3 Print
Printed Peanut - x1 Tea towel
Brogan Honour

 

- x2 prints, x1 worm sticker, x4 badges, X1 clay pin

Claire Sherston -  x1 printed purse and x1 naturally dyed avocado scrunchy.
Ellie Way

 

- x1 Screenprint x2 screen printed pouches

Rachel Victoria Hillis - x1 Print
Hattie Clark - Happy box bundle (Tee, Cards, funny notes, mini doggo print)
Raw pots North East - x1 Succulent boob plant pot
My Giant Hands Made These - x1 Grey Whale ceramic
Natasza Kwiatkowska - x1 Ceramic pot
Suzi Windsor Studio 

- x1 A5 digital print

iami creative 

- x2 screen printed T'shirts

There's No Jam Left - x1 clay incense holder, x3 handmade clay 

pins

Lucy Ketchin 

- 'After the Rain' Hand dyed linen banner.

Izzy Williamson - 
Candice Tripp 

- original clabord painting