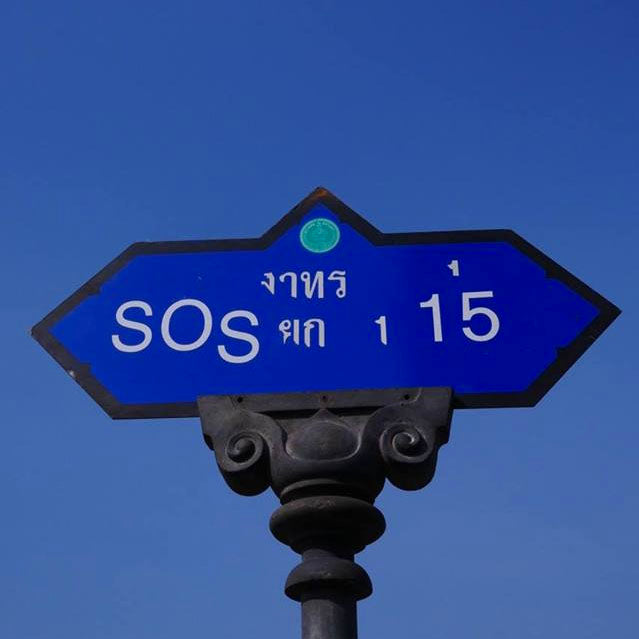 SOS
SOULED OUT STUDIOS
February 9 – April 1, 2018 
BANGKOK CITYCITY GALLERY


Feb 9 - April 1 2018

Through the creative direction of Bangkok based collective Souled Out Studios, BANGKOK CITYCITY GALLERY proudly present SOS; an exploration of the complicated nature of 'Community', highlighting environmental, social, and economic crises within societies. 

Marking the 15-year milestone of the studio, the exhibition will transform BANGKOK CITYCITY GALLERY into an immersive cityscape, informed by a world view often (mis) guided by new social pressures, ever transient communities and financial constraints. SOS reveal a snapshot into a creative community of lives from the animal, fantasy and bitingly 'real' world in true-to-form Souled Out Studios fashion; sometimes humorous, irreverent and almost always topical.

The exhibition will feature a series of large scale installations, original paintings and video installations from 10 local and international artists; 

Alex Face (TH)
A.M.P. (TH)
Beejoir (UK)
Candice Tripp (UK)
Gong (TH)
Gus (TH)
Jace (FR)
Lucas Price (UK)
Mau Mau (UK)
MUEBON (TH)

With an opening weekend from Friday February 9 - Sunday February 11 2018, events include pop-up bar, talk, limited edition print release and artists led tour. 

SOS by Souled Out Studios will be at BANGKOK CITYCITY GALLERY with a site-specific installation at Rangsit City village (former Platong Flat) from Friday February 9 – Sunday April 1, 2018.
The gallery is open from Wednesday - Sunday, 13.00 - 19.00 hrs. 

For more information, please contact +6683 087 2725 or info@bangkokcitycity.com