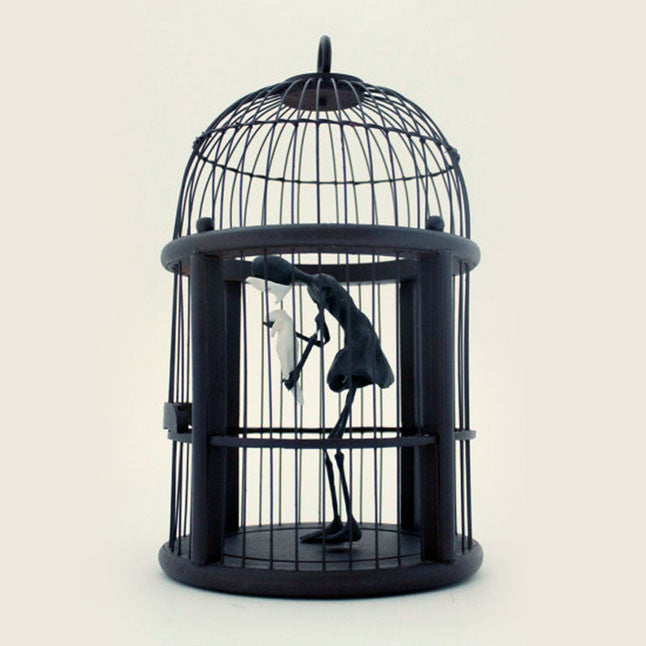 I'm almost too scared to do this; lest my piece arrives in bits, but here goes:
"Tenebrous," a group sculptural show, will open on June 14th with a reception from 6-9pm at The Clutter Gallery, 163 Main Street, Beacon, NY 12508. Those interested in purchasing pieces are encouraged to join the gallery's preview list.
"I guess it's just you and me"
8" resin figure in a wood and wire cage
11.8" x 8"