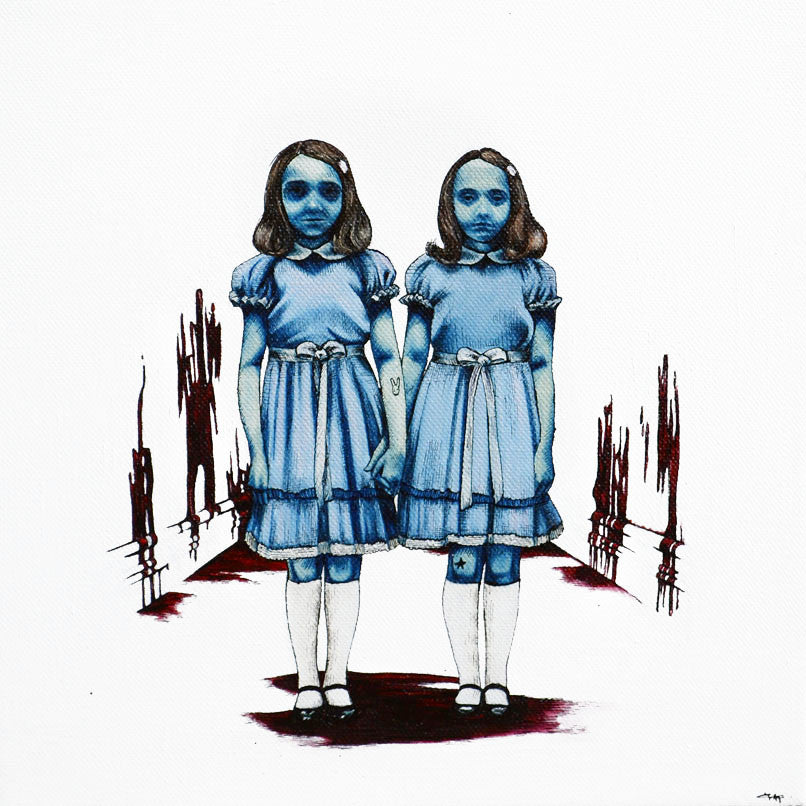 This year marks the 35th anniversary of the release of The Shining.
The Grady Twins, the ACTUAL Grady Twins (Louise and Lisa Burns) were in attendance and so was @drbenswift
I think that the 'best thing' is being an iconic child of noteworthy, respected horror. I guess the next best thing is to have two of those former children sign one of your paintings.
It put this sort of thing down to my good fortune of living in England and making interesting, nutty friends like Dr Ben.