Beheaded Skinwalker Stud Silver Earrings
.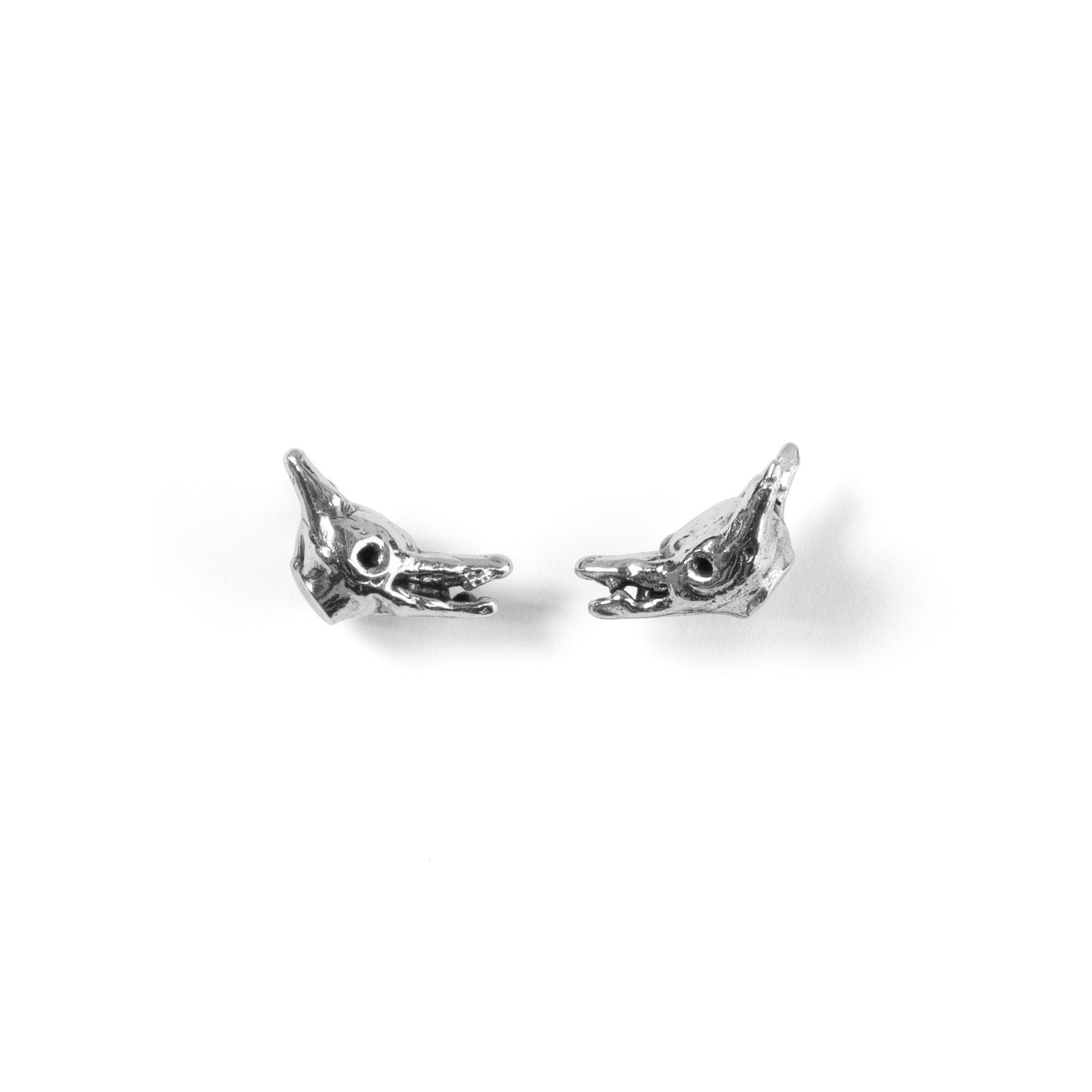 Is there anything more savage than thinking "I like that. Chop off its face so I can wear it"?
Actually, don't answer that. 
Do you like the cold, vacant stare of a head no longer attached to its body? Excellent.
I've done just that with the Skinwalker and Tailypo.
Cast in sterling silver 925
8mm x 5mm
Fastens with a scroll
Hand made in England, cast from designs carved in wax