Snakes and Skeletons Bandana
.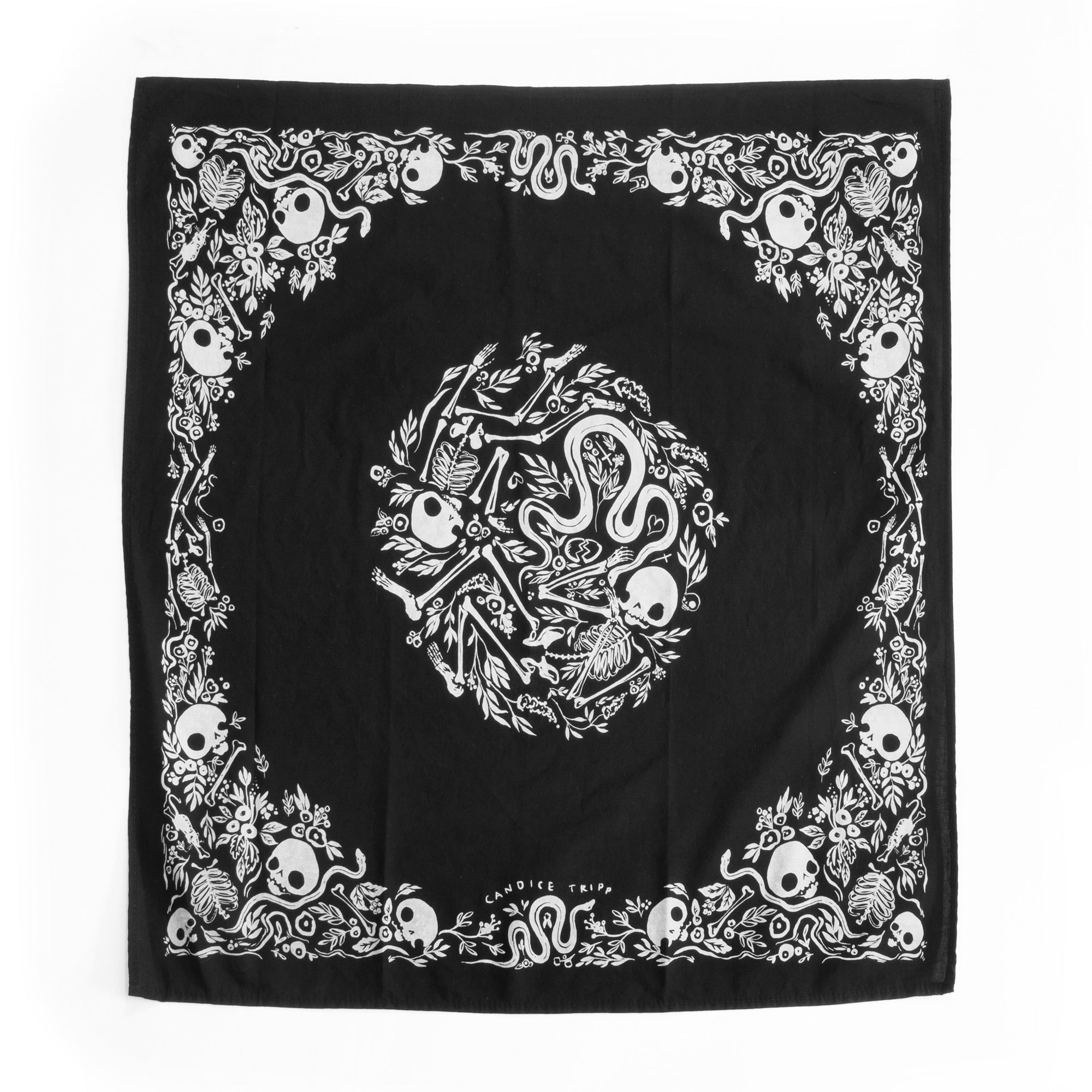 Hemmed on three sides, the fourth has a selvedge edge.

100% cotton, preshrunk, colourfast, machine washable and the bone I've really been chewing on; print visible on both sides.
A few years in the obsession machine and finally here, ready to mop up sweat and tears. Great for when we all start coughing up blood.
Hand-made from beginning to end in Nashville, TN USA.
22-23" x 22-23"