Bone Stud Gold Vermeil Earrings
.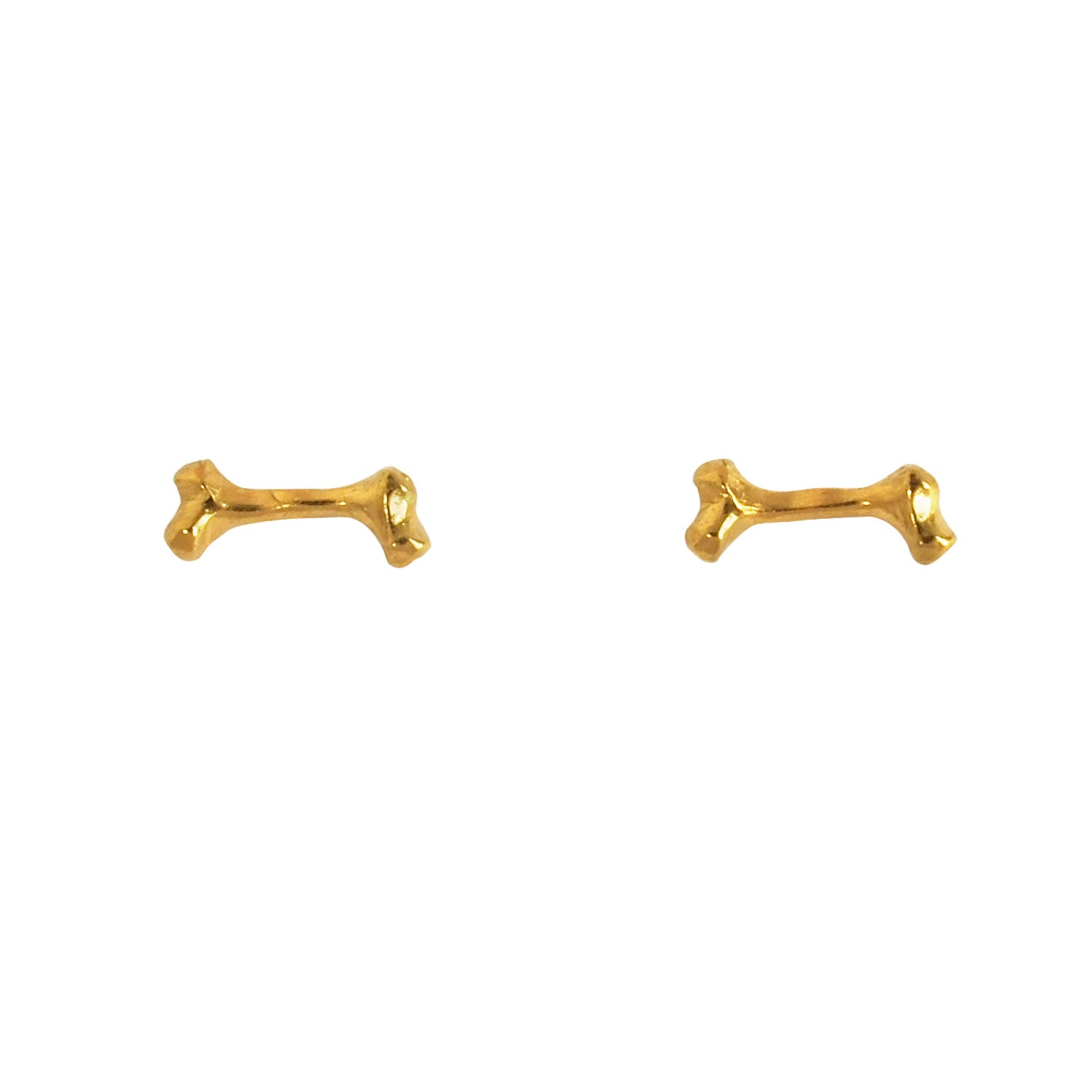 The bone studs were carved out of wax by hand.
Made in 925 Sterling Silver with 22k gold plate

Each bone measures 10mm x 3mm and fastens with a scroll.

Made in the UK
 Care: 
Candice Tripp's jewellery is made by hand in 925 Sterling Silver in the UK.

To avoid scratches, store your jewellery separately in their boxes.
All gold vermeil jewellery is 925 Sterling Silver plated in 3 microns of gold.
Over time gold plating will wear depending on how much it is worn. Avoid exposing your gold plated jewellery to perfumes and cosmetics as well as wearing your jewellery in the shower or in bed. Friction from bed sheets and cleaning can wear down the plate.

For a small cost you can return your item to Candice to have it re-plated.