Skull + Puffy Onyx Heart silver earrings
.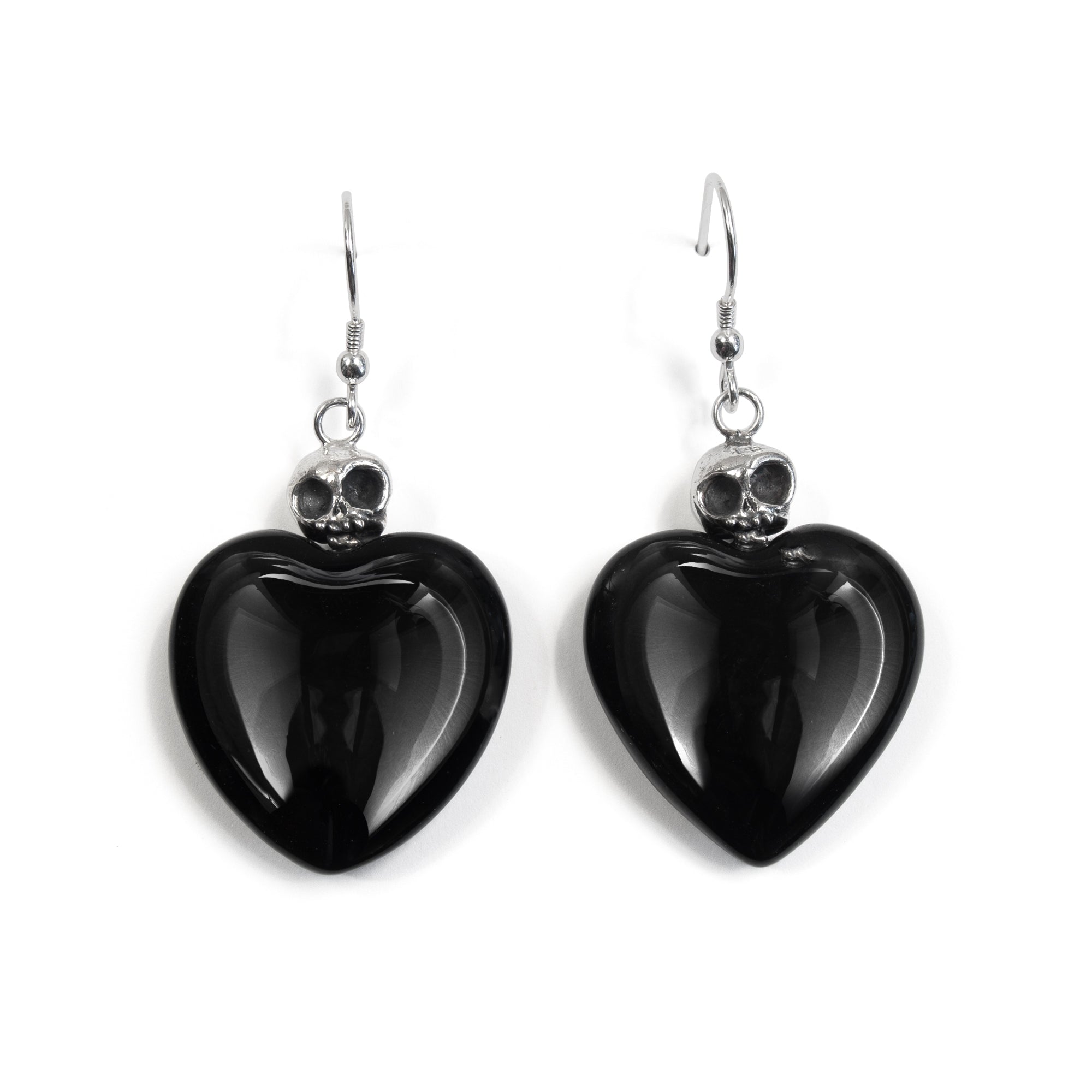 The classic oxidised silver skull sits atop a 2.5cm long puffy onyx heart polished to a high shine. 

If my four years old self could have designed her own earrings, they would have been dramatic, swinging drops with a Care Bear motif. 

There's something great about reaching an age where wearing what you want doesn't demand courage despite being the exact thing you coveted before you could properly tie your shoelaces.
These days they're rock-hard, shiny hearts garnished with not-too-serious skulls.
Length of skull to heart: 3.5cm
Full earring length including hook: 5cm
Made in sterling silver in the UK
Care: 
Candice Tripp's jewellery is made by hand in 925 Sterling Silver in the UK.

Over time silver can tarnish. Some chemicals and conditions can accelerate this. We recommend that you do not swim or go in thermal baths in your jewellery.

A non-abrasive silver polishing cloth will banish any dullness from your jewellery.

To avoid scratches, store your jewellery separately in their boxes.