Something In The Water Gold Vermeil Necklace
.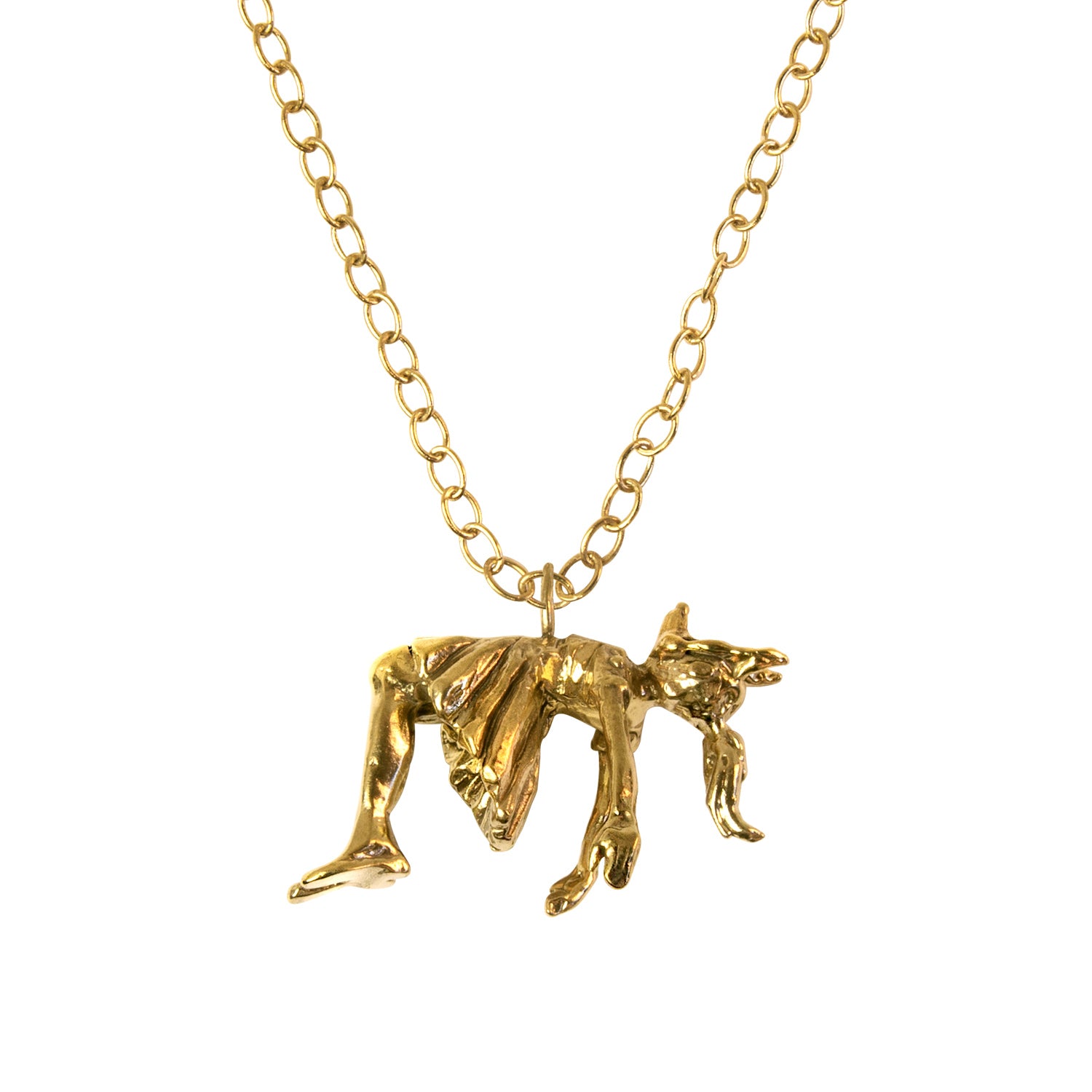 I don't often think to bridge the gap between pre-existing characters from my paintings and jewellery but in the process of digging through the past, I came across the old favourite and it struck me that 'There must be something in the water' would work very well as jewellery.
That is to say, if I could pull it off.
Instagram followers will know that this was hands down the most challenging of any charm that I've carved in wax and I'm delighted with the result. 
Charm: 23 x 10 x 18mm 
Length of chain: 45cm
22ct gold plated sterling silver, made in the UK
Care
Candice Tripp's jewellery is made by hand in 925 Sterling Silver in the UK.

To avoid scratches, store your jewellery separately in their boxes.
All gold plated jewellery is 925 Sterling Silver plated in 3 microns of gold.
Over time gold plating will wear depending on how much it is worn. Avoid exposing your gold plated jewellery to perfumes and cosmetics as well as wearing your jewellery in the shower or in bed. Friction from bed sheets and cleaning can wear down the plate.

For a small cost you can return your item to Candice to have it re-plated.