Gold vermeil Birdie necklace
.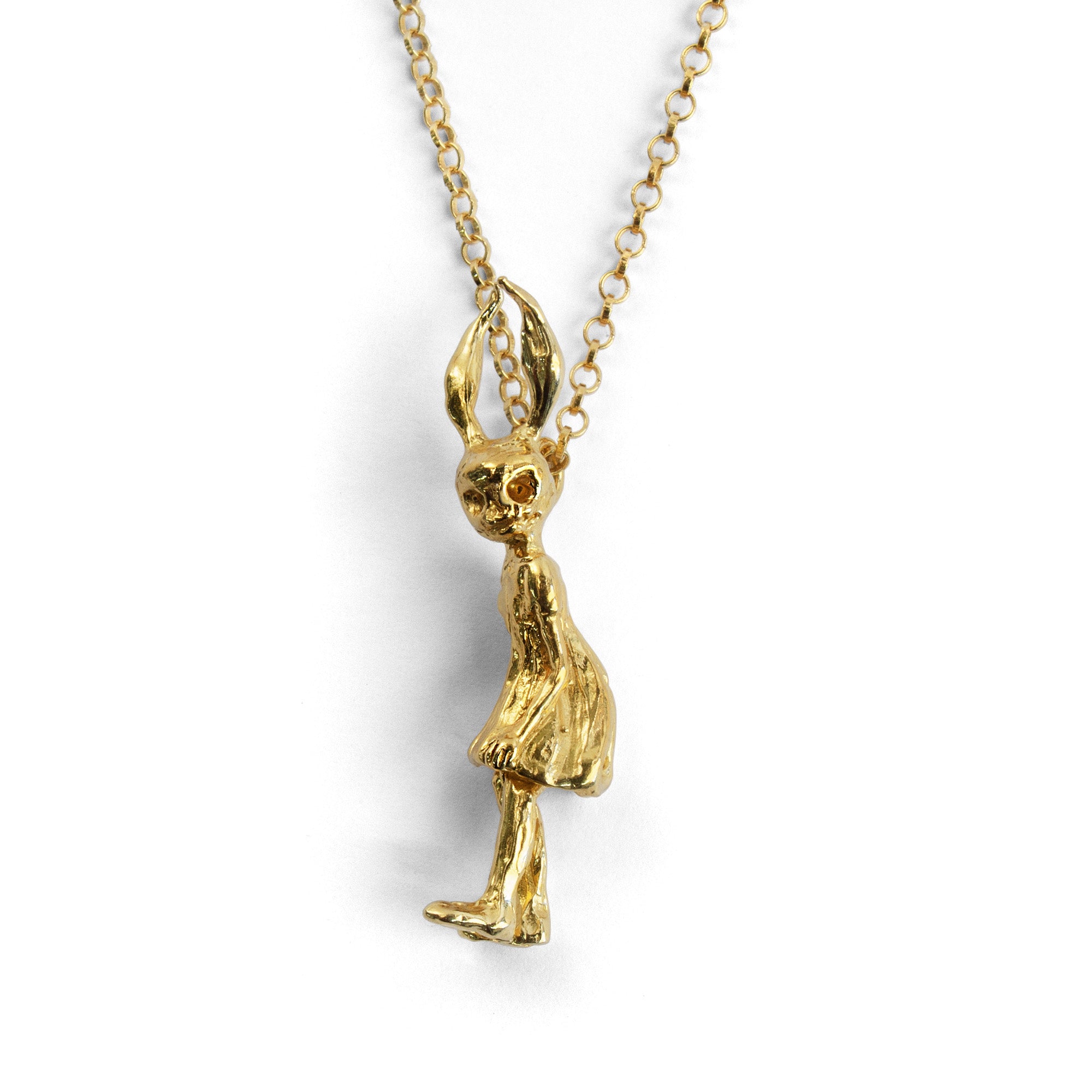 I call her Birdie and I can't believe it took me quite so long to sculpt a diminutive skeleton in a dress with rabbit ears.
Handmade in 925 Sterling Silver plated in 22-carat gold
Length of chain: 45cm
The charm was sculpted by myself in wax and cast in 925 Sterling Silver. We've put together a video to show the process work for all of my jewellery.
Made in England
Care: 
Candice Tripp's jewellery is made by hand in 925 Sterling Silver in the UK.

To avoid scratches, store your jewellery separately in their boxes.
All gold-plated jewellery is 925 Sterling Silver plated in 3 microns of gold.
Over time gold plating will wear depending on how much it is worn. Avoid exposing your gold-plated jewellery to perfumes and cosmetics as well as wearing your jewellery in the shower or in bed. Friction from bed sheets and cleaning can wear down the plate.

For a small cost, you can return your item to Candice to have it re-plated.