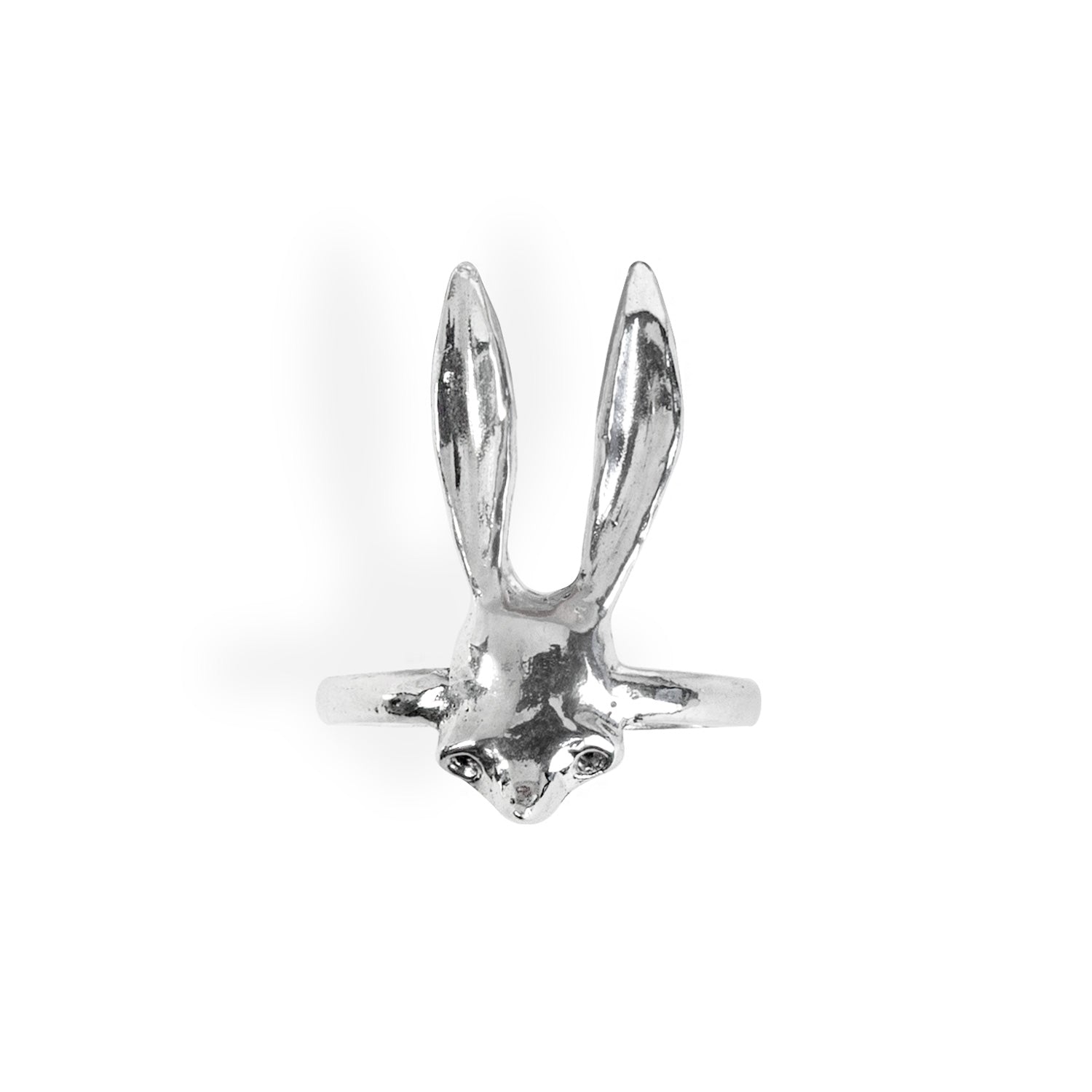 The Sally Doll mask is now a ring, with some slight modifications; flatter ears for a flush fit and a softer nose.
If you're unsure of your ring rise, please pick up a Ring Gauge and get in touch with your measurement.
2.1mm D-shaped band
Mask: 21mm ear to chin, 11.5 mm ear to ear
Sterling Silver, made in the UK
if you're size isn't listed or is out of stock, please get in touch!