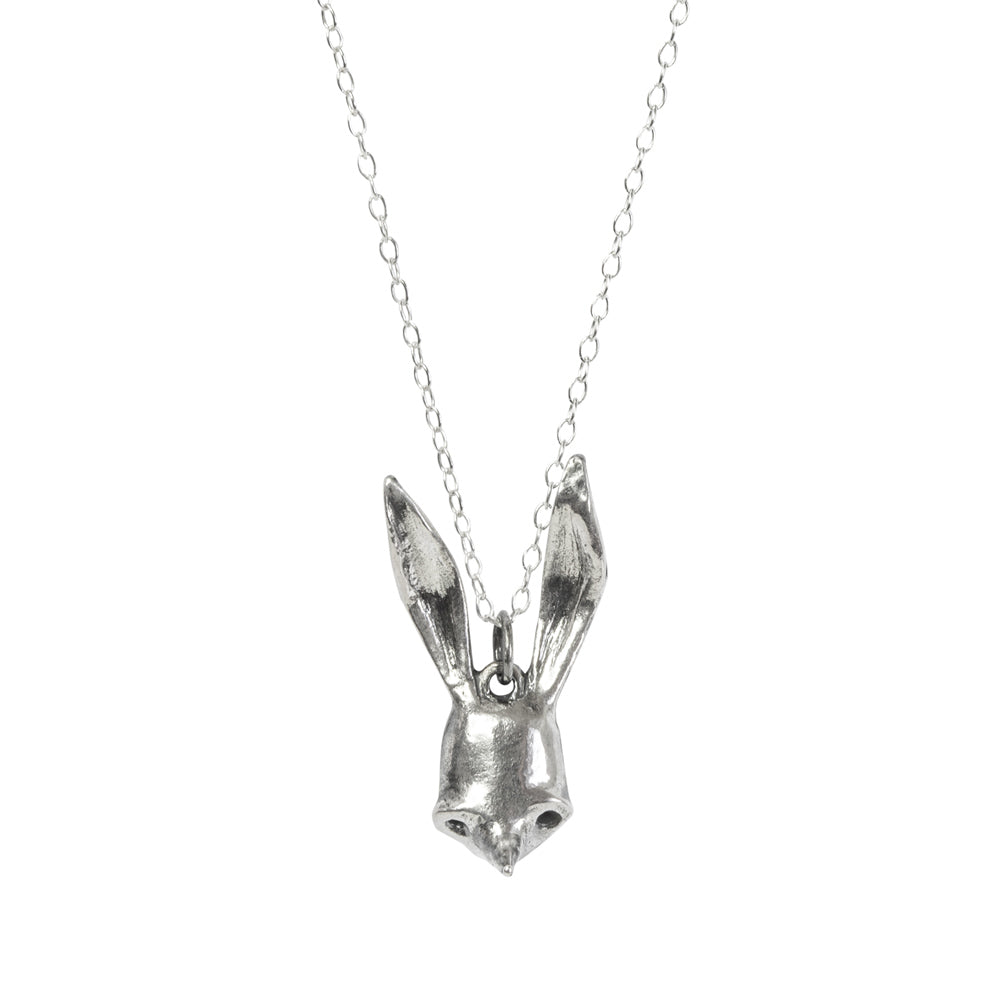 Based on my first foray into sculpture, the Sally Rabbit Mask is a miniature version of the those worn by the diminutive resin "Sally" dolls, which have exhibited in London, New York and Bangkok.
Hand made in 925 Sterling Silver
Length of chain: 45cm
Charm: 18mm x 9mm
We've put together a video to show the process work for all of my jewellery. 
Made in England
Care
Candice Tripp's jewellery is made by hand in 925 Sterling Silver in the UK.

Over time silver can tarnish. Some chemicals and conditions can accelerate this. We recommend that you do not swim or go in thermal baths in your jewellery.

A non-abrasive silver polishing cloth will banish any dullness from your jewellery.

To avoid scratches, store your jewellery separately in their boxes.