Gold Vermeil She-Wolf Roman Coin Necklace
.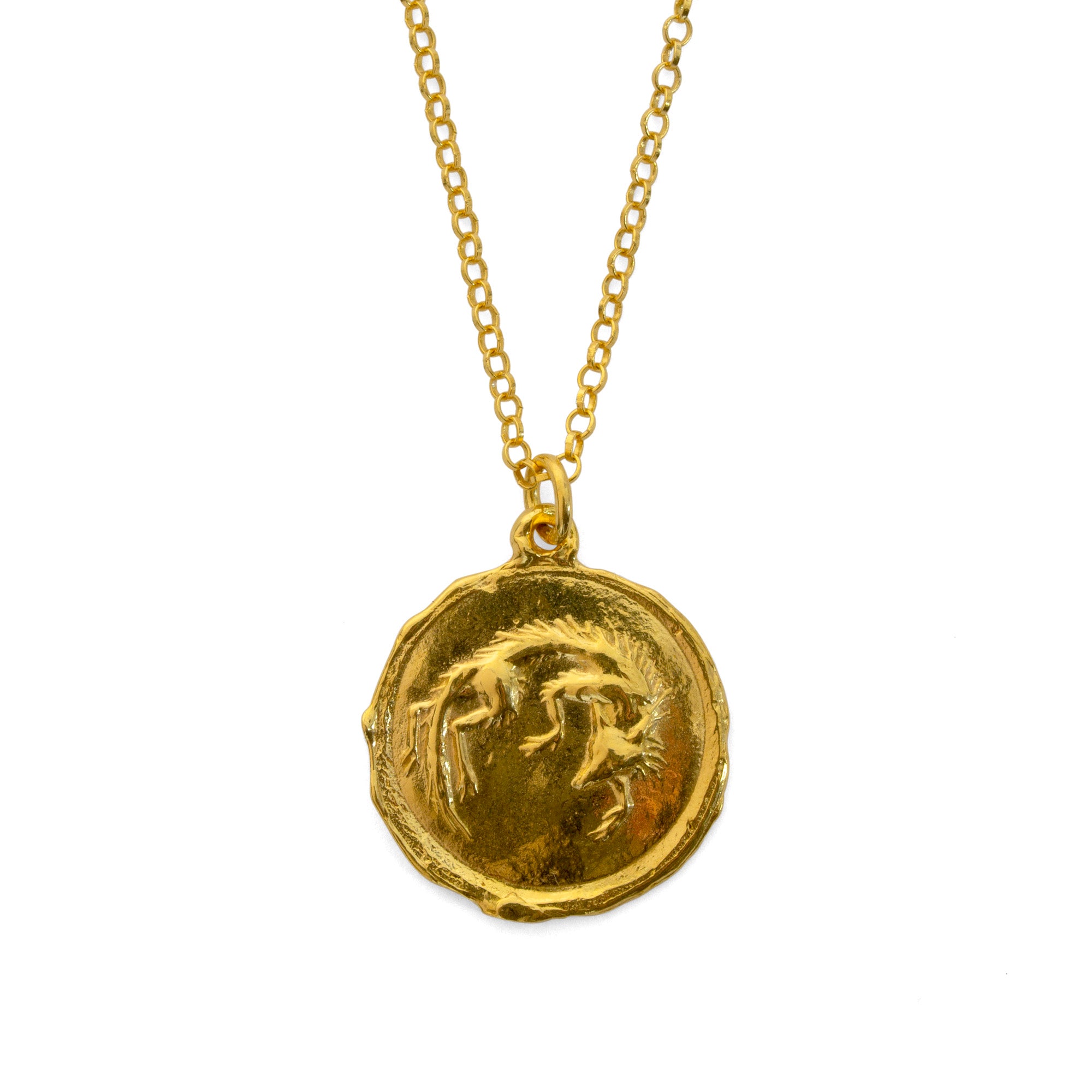 When I set about designing the wolf, Female 06 was at the front of my mind.
I heard a story about a wolf that was so remarkable in her hunting style that she became something of a legend among the scientists conducting studies in Yellowstone National Park.
You can google her, or you can listen to her story here. It's good. It takes some doing to make me admire an animal in the way I would a peer and she deserves every ounce of our respect.

The She-Wolf was originally an intaglio design that I carved into a stone disc. I took impressions of it to check my carving progress; to see where detail needed to be added or enhanced and by the end of the project I liked the impression so much that I thought it would make a good pendant in the style of a Roman coin.
"S H E" is carved into the back. Without those three letters, it just didn't feel as powerful to me.
Made in the UK, cast in 925 sterling silver, plated in 22k gold, on a belcher chain measuring 45cm.
Coin 20 x 23mm