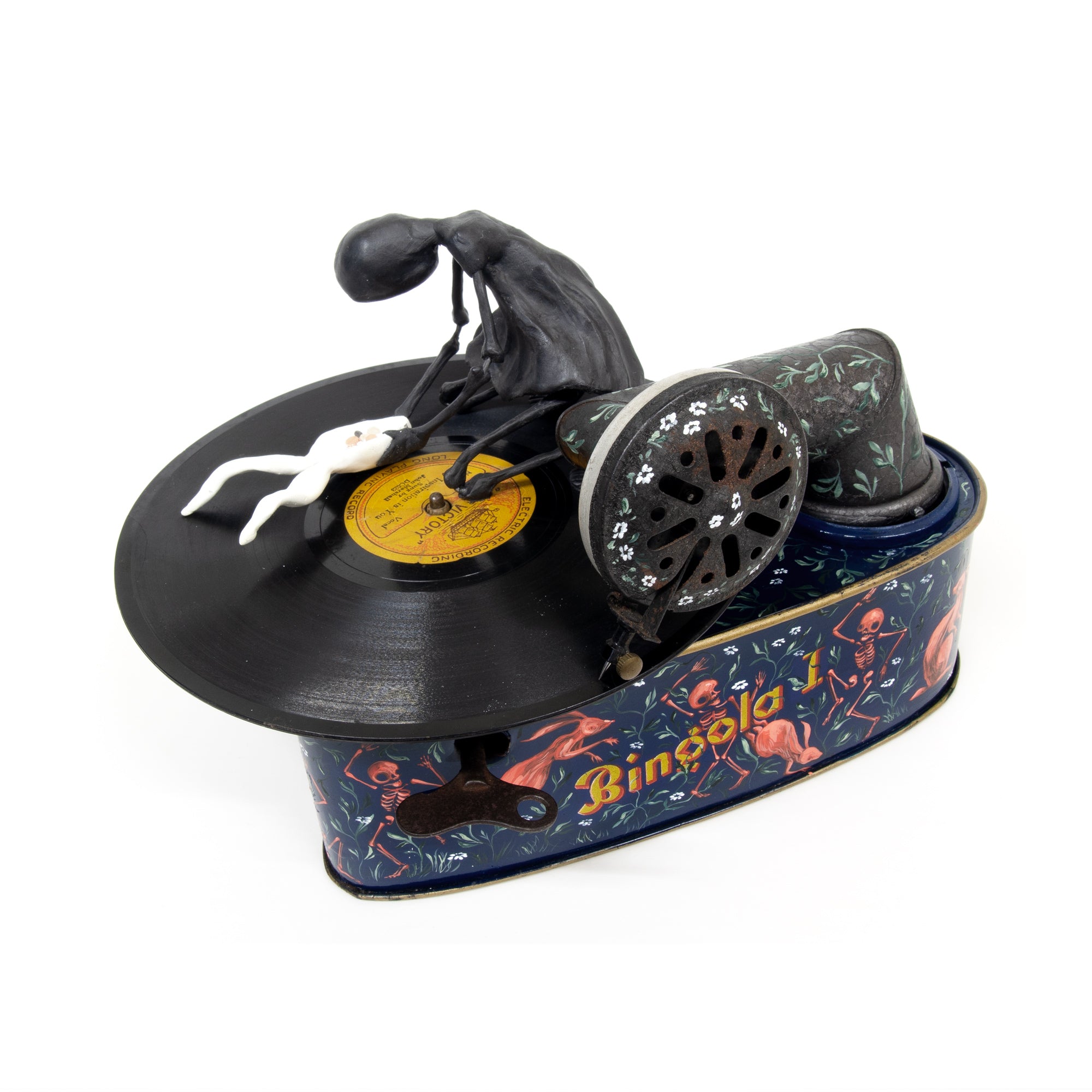 Resin sally doll atop a working antique 1920 Bingola children's wind-up gramophone finished in enamel.
She's mounted on a 78 RPM vinyl record, which can be removed so the gramophone can still be played. 
Included are a number of records of questionable condition, the best being a Broadcast Junior record (pictured) that plays nicely as well as spare needles which, I am told should be replaced after every play. 
I've only been brave enough to crank the key 20 times - more than that and I worry that I'll break the mechanism and I wouldn't know how to fix it.
If you don't want to play with the gramophone, you can play at being Nice and drop some coppers into Sally's mask. She needs them.

14 x 24 x 20 cm