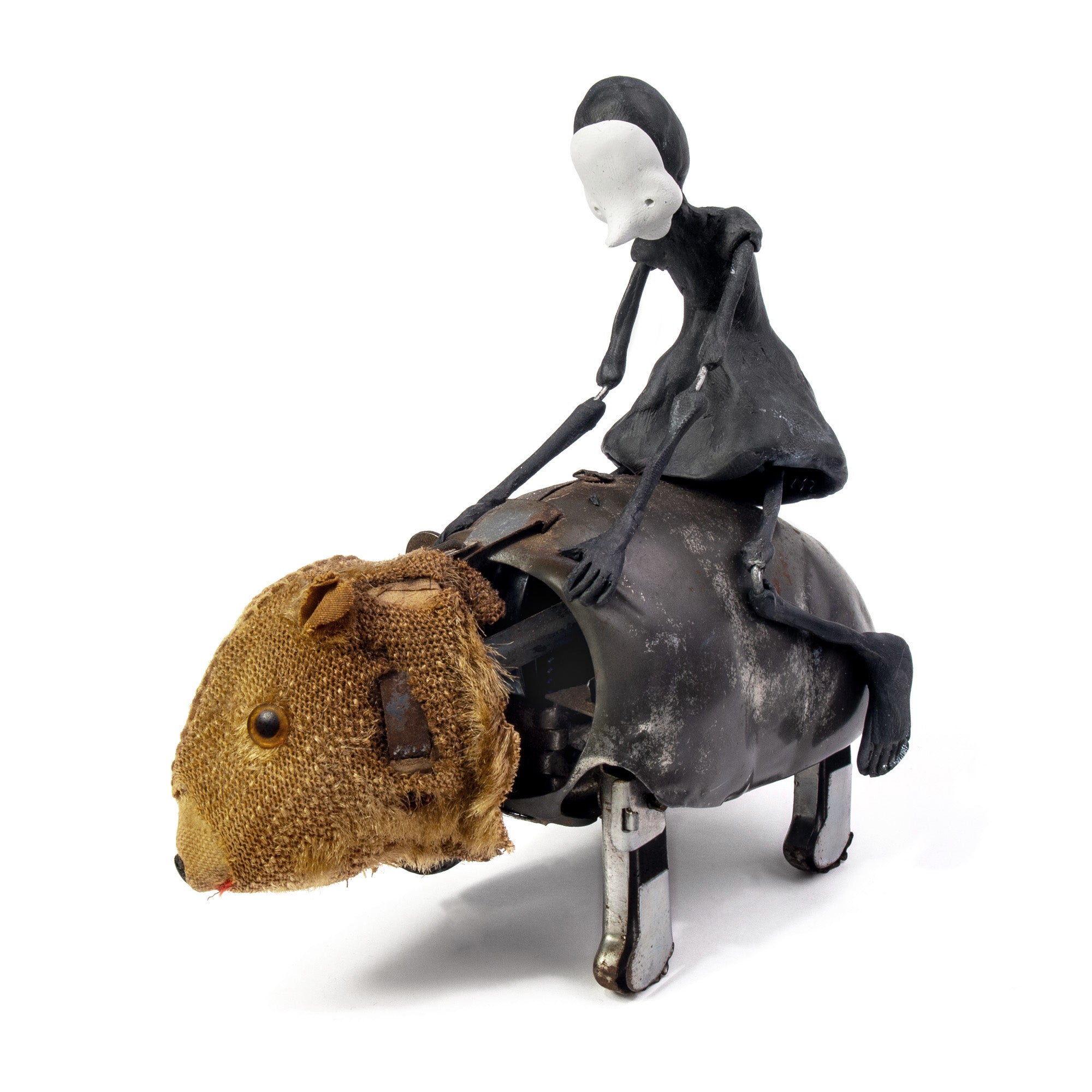 The first Sally Doll I've made in years.
My husband will be thrilled if this bear ends up staying with us; we think it's from 1948, made in Japan (that part we're quietly confident about). He tried to find one of his own but the movement can't be matched;
What does seem to be rare is the fact that this walking bear has an articulated neck, which sways from side to side as the beast shuffled forward.
It has a fixed key in its side and still works incredibly well, despite having its fur pulled off.
This is the second toy that I was reluctant to paint over. In fact, I'd decided it would stay in my personal collection until I had a better idea:
Sally.
Size: 14 x 13 x 6 cm