Silver Skull Curb Chain Bracelet
.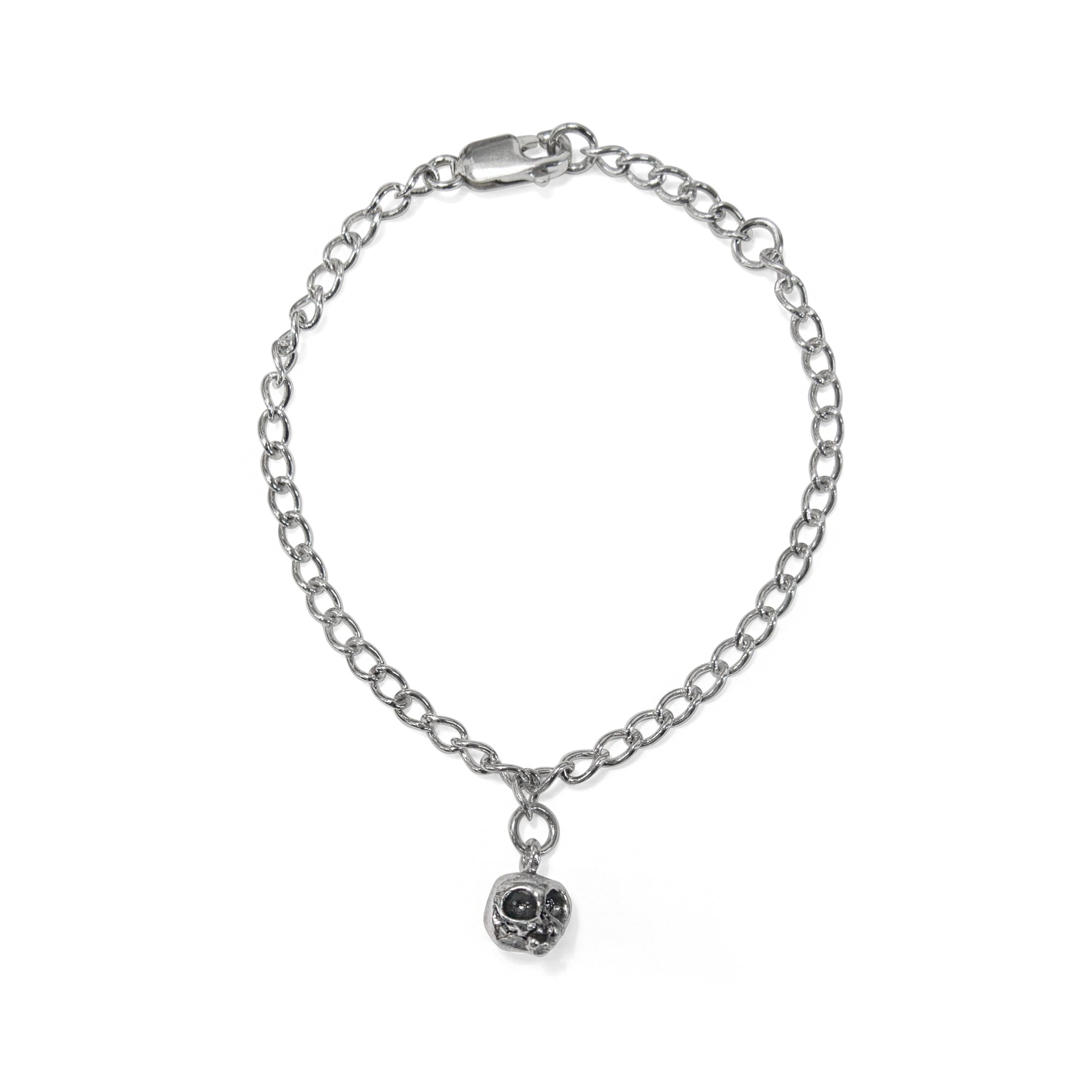 A single skull charm on a sterling curb chain. With links 3mm wide, the bracelet is robust without the weight and size that would feel chunky.
The skull was carved in wax and cast in sterling silver in the UK.
The bracelet can be fastened at 16cm or 18cm with a lobster clasp.
CARE
Candice Tripp's jewellery is made by hand in 925 Sterling Silver in the UK.
Over time silver can tarnish. Some chemicals and conditions can accelerate this. We recommend that you do not swim or go in thermal baths in your jewellery.
A non-abrasive silver polishing cloth will banish any dullness from your jewellery.
To avoid scratches, store your jewellery separately in their boxes.