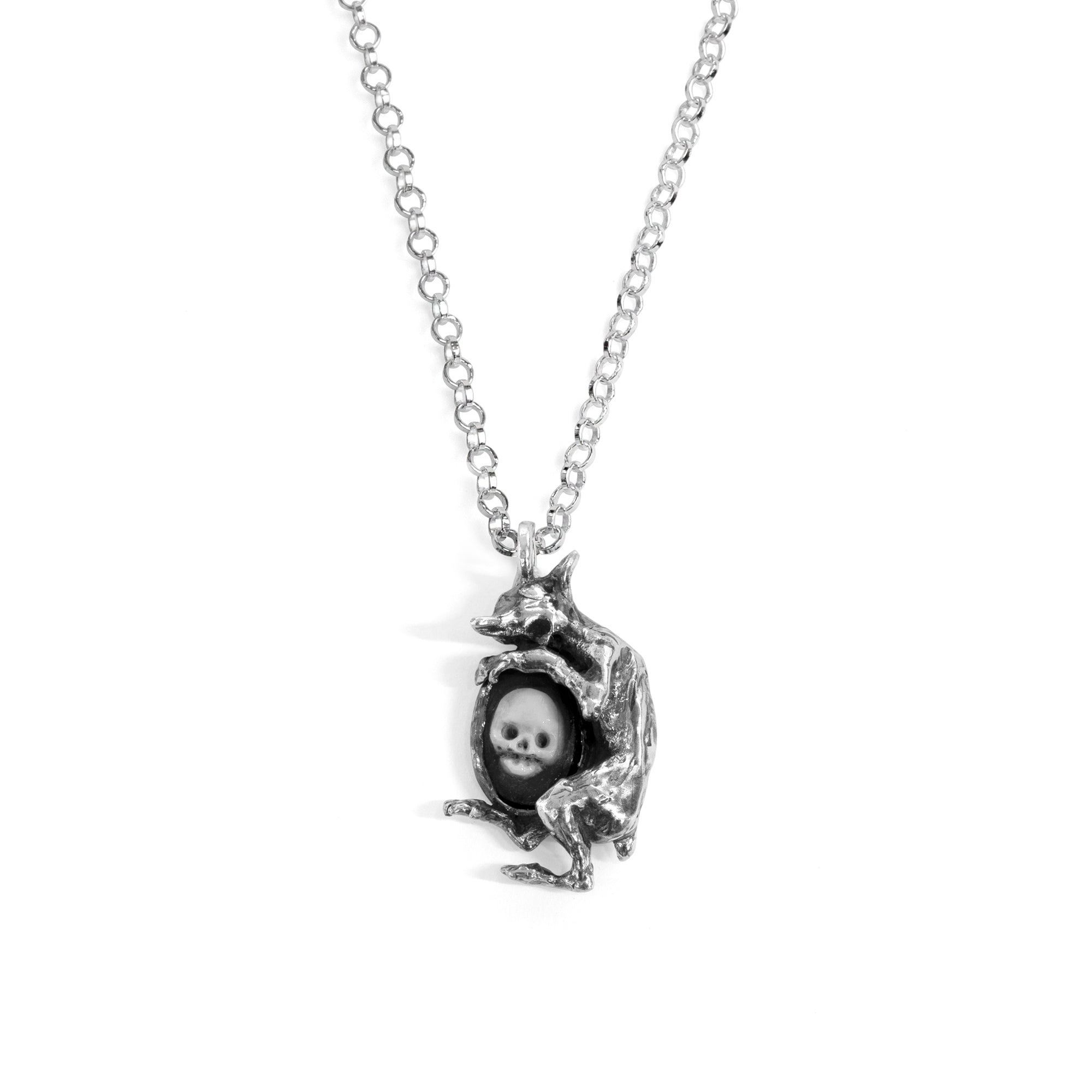 A skull cameo carved into banded black and white chalcedony, set within the clutches of a fox-like beast with echoes of the Tailypo. 
This piece is completely one of a kind.
Pendant: 2.4cm x 1.3cm
Length of chain: 45cm

The charm was sculpted by myself in wax, cast in 925 Sterling Silver and oxidised by hand. 
Made in England