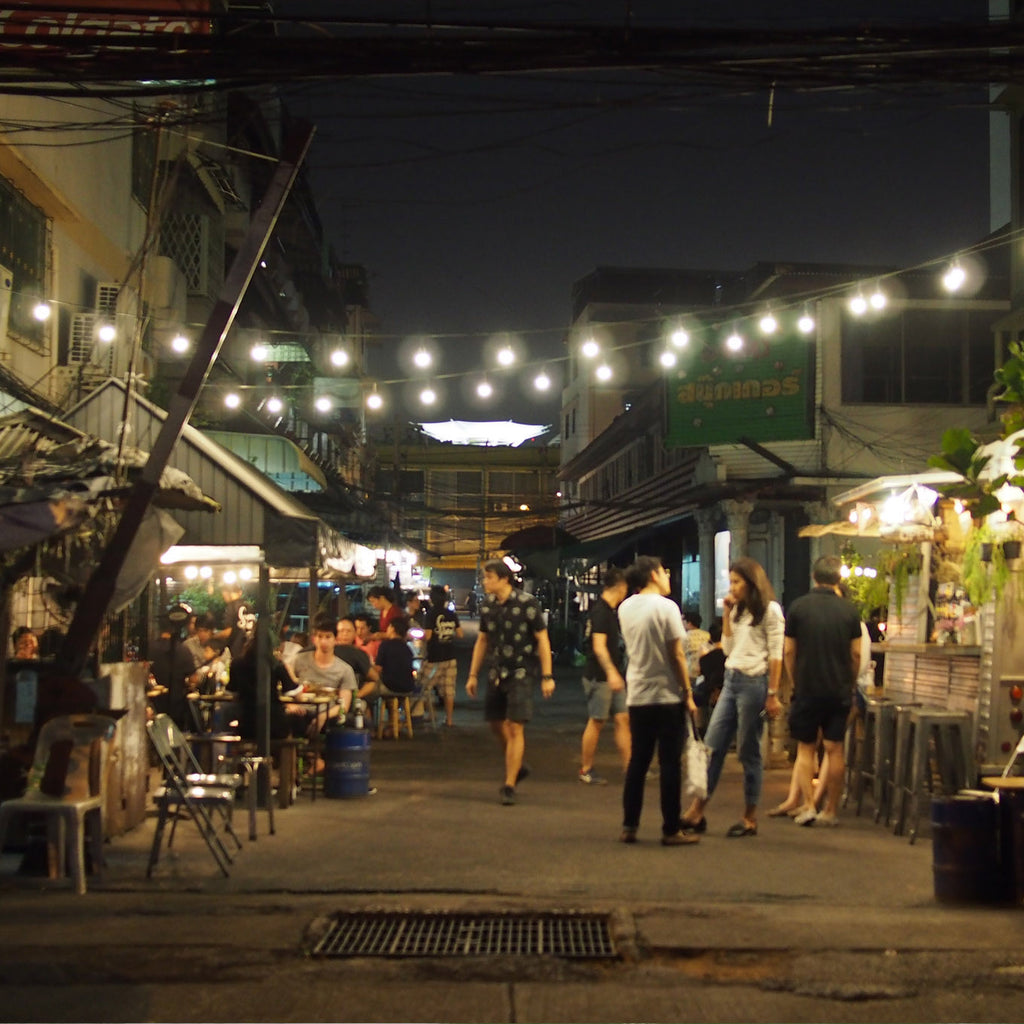 After what feels like a scarce heartbeat, I'm back in Bangkok to pick up on the work Souled Out Studios and I started exactly a year ago.
The plan back then at least, was to produce a Sally Doll cast in bronze. The staggering array of resources available from Souled Out Studios and Bangkok both quickly nudged the idea into a small traffic jam of opportunities we couldn't bear to skip over.
Among currently tangible projects of sculptures, masks and etchings, there's also been the task of gathering (or more realistically hunting) packaging materials. Because that shit is tasty and Bangkok is the best place for it. Added to this is Beejoir's attitude that just about anything is possible - which is like oil in my miserable, defeatist water. You know, nice buttery oil that makes you want more.
We've been squirming through the warren of market stalls at Chatuchak (hot) and China Town (stifling) and I've never had more fun on a mission borne of work.
True to character, when Beejoir needed an hour to source some of his own materials, we split up and I, the dutiful glutton that I am, leopard crawled over to the nearest plastic chair and waited for a menu to present itself.
So far, so good.