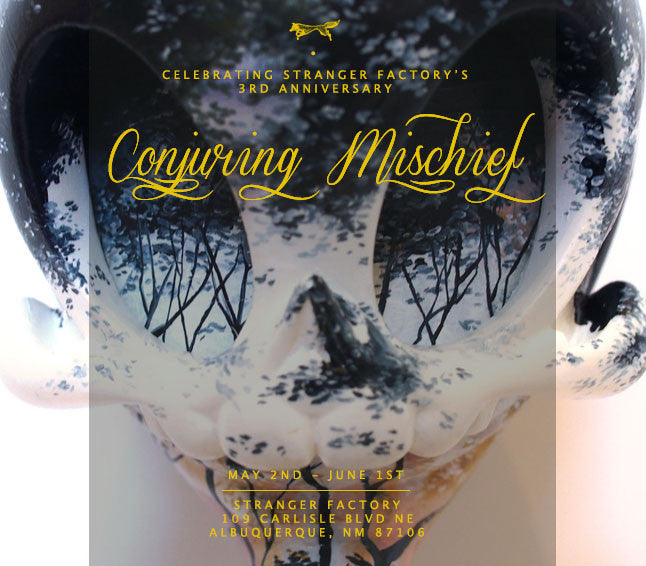 A group show by Stranger Factory which is celebrating its 3rd anniversary and as such, has invited artists to customise their choice of Skelve.
I had a crack at a classic 9".
May 2nd - June 1st
109 Carlisle Blvd NE
Albuquerque, NM 87106
Skelve: 9" high, resin, finished in oil and varnish.