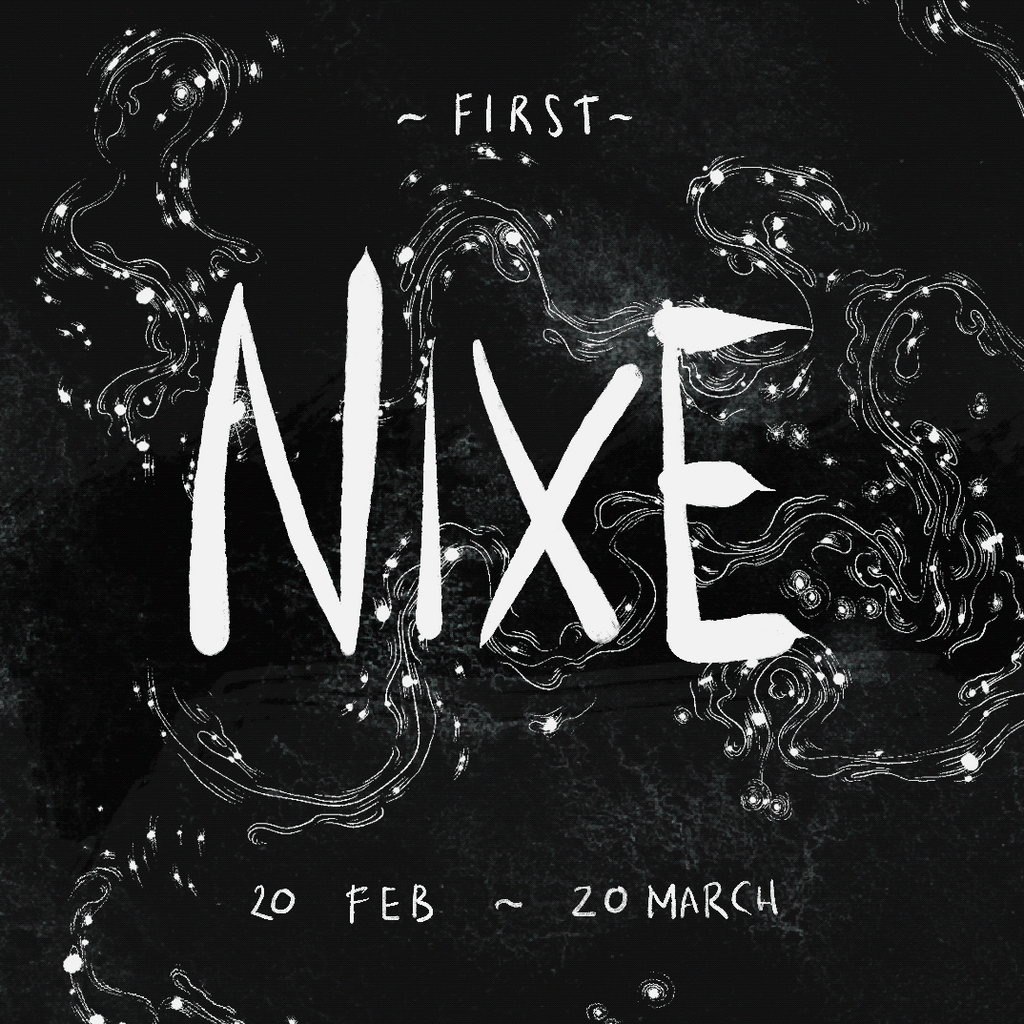 12 cardinal signs based on folk lore and legend. Borne of ancient beliefs and good natured thumb-sucking, I present you with the first character from my personal collection of monsters. 
Please note that dates serve only as a guide - you can choose the
horror
you want to me, not the monster you are.
Every sign include a pendant necklace, an A5 illustration and profile card.
N  I  X  E 
20th February - 20th March
N  I  X  E 
20th February - 20th March
Feminine   |    Quick-witted   |   Observant
You've heard of her. She's Jenny Greenteeth, the Siren, the river-hag. 
Unaccompanied strangers are her sport and children are her meal. 
You might have seen her, though she wouldn't let you know it. Nixe is a gifted chameleon and natural hunter. She is the still water at dusk and the shadow hurtling beneath it.
Her hair tinkles with the laughter of its micro populace; delighting in her brutal sense of humour
, which can turn as cold and pitiless as her watery beginning. Indeed, it's best not to dwell upon whether she was birthed or hatched.
Sterling silver necklace, A5 illustration of 350gsm card and profile
Made in the UK
Chain: 45cm 
Charm: 42 x 15 mm