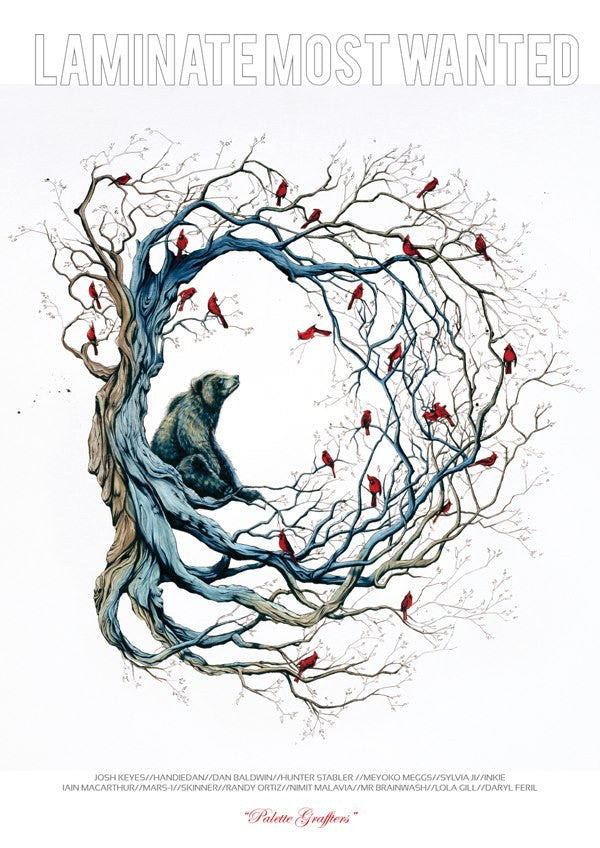 I'm really pleased and excited to be able to announce (somewhat late) that LAMINATE magazine have asked me to sign a few pull-out cover inserts for issue 8; Most Wanted "Palette Graffters" (due to be out Dec/Jan).
Signed issues will be limited to 100, but I'll be in great company as there will also be a Josh Keyes edition as well as a paper cut cover with Hunter Stabler.
Anyone interested in getting an issue can pre-order one now. They're double-sided (I'll leave you to guess the overleaf) but the front should look a little bit, if not exactly like this.