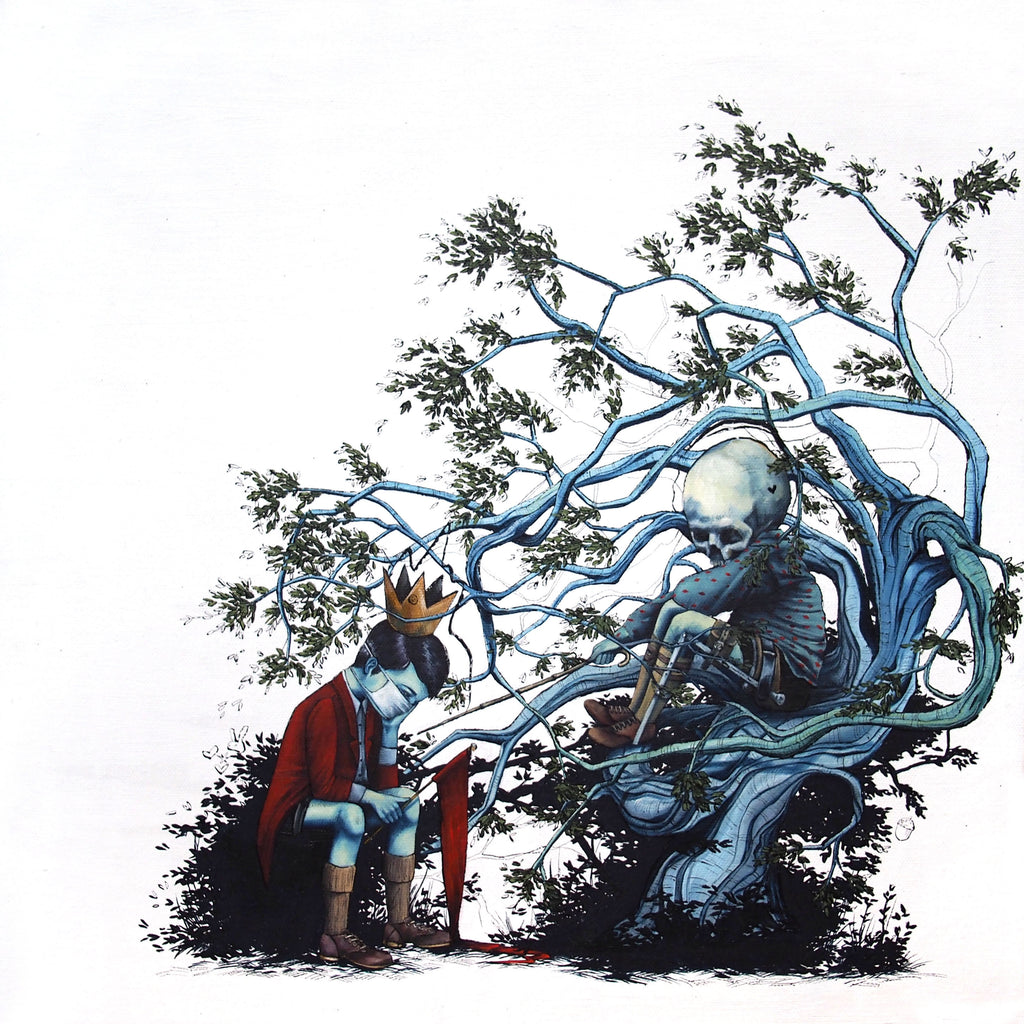 Although it feels like this project has been in the pipeline for 100 years, speaking realistically it's probably closer to a far more spry 10 year old undertaking.
Jeff Antebi of Waxploitation has been tirelessly working with artists both visual and musical to create Stories for Ways and Means:
"Today, 29 of those pairings make up the 350 page book project called Stories for Ways & Means.
The book includes stories from Tom Waits, Nick Cave, Frank Black, Justin Vernon, Laura Marling, Devendra Banhart, Alison Mosshart and Kathleen Hanna as well as painters/illustrators like Anthony Lister, Dan Baldwin, Swoon, Will Barras, James Jean, Ronzo, Kai & Sunny, and more (THAT'S ME, MOM!)
Guest narrators came along for fun as featured voices in short promo films: Danny Devito, Zach Galifianakis, Nick Offerman, Phil LaMarr, King Krule, and Lauren Lapkus. "
I was partnered with Eugene Hutz of Gogol Bordello, who wrote "Trickster and Boy with Crooked Grin". You can see the art I provided for it in the video below, put together by Ideal Brown.