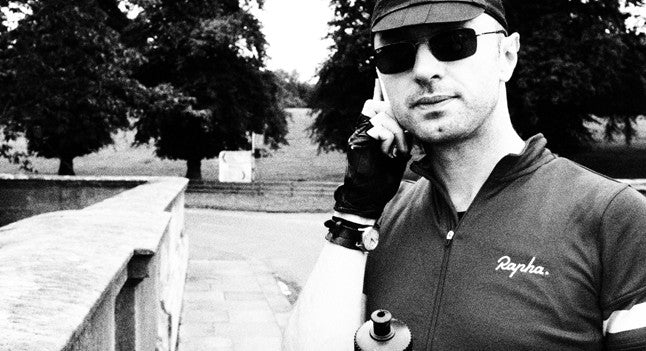 After our print course on Saturday, we decided to cycle another 17 miles to Will's family home in Newton. I think the last 2 miles were actually spent getting from the outer edge to the centre of their sprawling land. It's pretty and big and pretty. With loads of cows.
Our friends with common sense were already at the lake side cabin (having opted to drive; the pissing rain and rattling wind hitting their cars as opposed to their face/chest/knees). This was good since they could get going with firing up with grill (big plus points to Will and Cal here!)
We were scarcely out of Fenham before we received a short burst of hooting and were signaled to pull over. Two policemen climbed out of their car and I thought "I wonder what they could possibly want" and assumed they were going to be really helpful about something, though I couldn't fathom what.
Instead, we were reprimanded for running a red light. I cycle ahead of Brown because of my crawling pace and he shouts at my back:
Often helpful things like "don't forget, it's your next left!"
Annoyingly obvious things like "If you pull your breaks, you will slow down, so if you want to stop you must pull your breaks, because if you slow down you will eventually stop"
And oddities like "Go, Candy. It's a green man anyway"
I'm an obedient monkey, so I GO if I'm told to. Also, a conversation about what I should and shouldn't be doing in traffic is a fast route to spontaneous combustion, so I'd rather argue/question (and mostly thank) later.
So we had the police, a quick burst of driving rain and then plain sailing.
I arrived. I showered. I gorged. I fell asleep. The life and soul of the party; that's me.
It's a wonder I even awoke the following day; we slept in Will's grandmother's house and it was bliss. Her bathroom is so clean, you wonder if it just got redone. I could clean for ten years and my bathroom would never be as shiny.
*sigh* I want to go to there.
That last image is what you see when you wake up on West Side Farm.
And THEN we somehow missed the big cabin clean-up, but bumped into Sue (Will's mom) who fed us before we set off back home again. It was ACE.